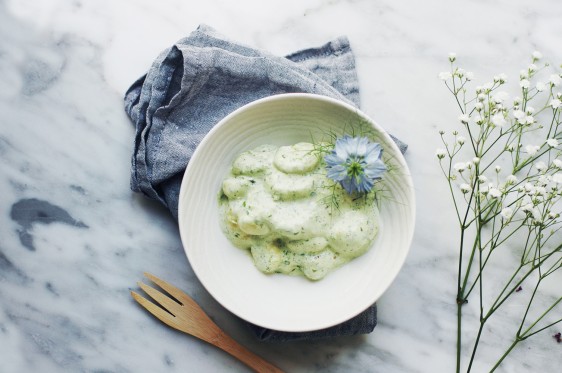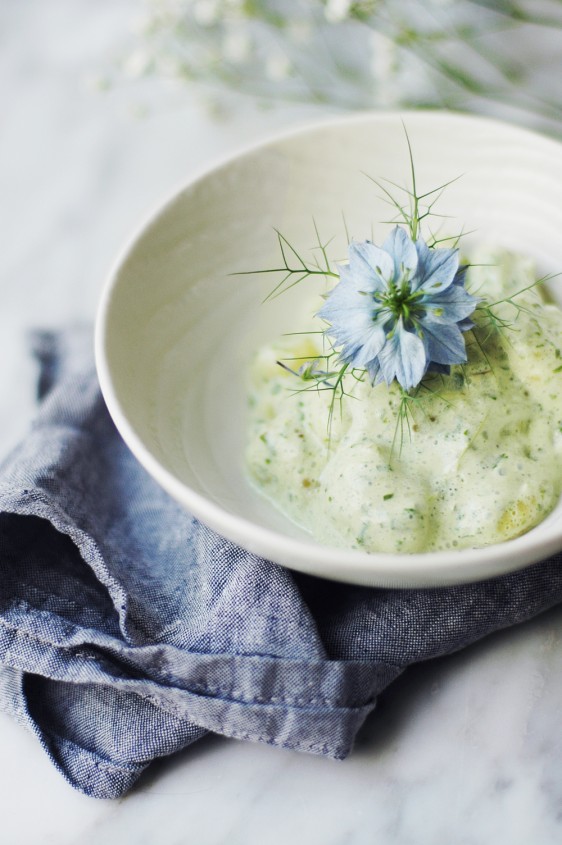 I found these gluten free gnocchi from the German brand Shär and they are really not bad. I will talk about my favorite gluten free products soon… Meanwhile here is an arugula pesto recipe that you can prepare in 1 minute chrono, perfect for a quick lunch.
The Ingredients (for 2)
– 1 pack of gluten free gnocchis
– 1 large handful of arugula salad
– a dozen pine nuts
– some olive oil
– 12 cl soy cream
– salt and pepper
The Recipe
1. Mix arugula, soy cream, oil, pine nuts, salt and pepper.
2. I really improvised this pesto so feel free to adjust according to your taste, if you want to add olive oil or arugula. For non-intolerant, you can even add parmesan or feta.
3. Cook your gnocchi (2 minutes) and mix everything together.