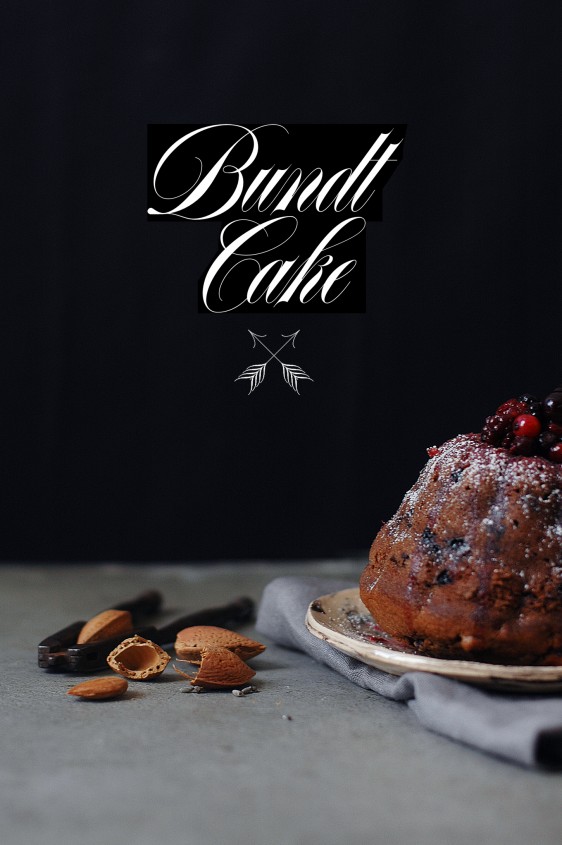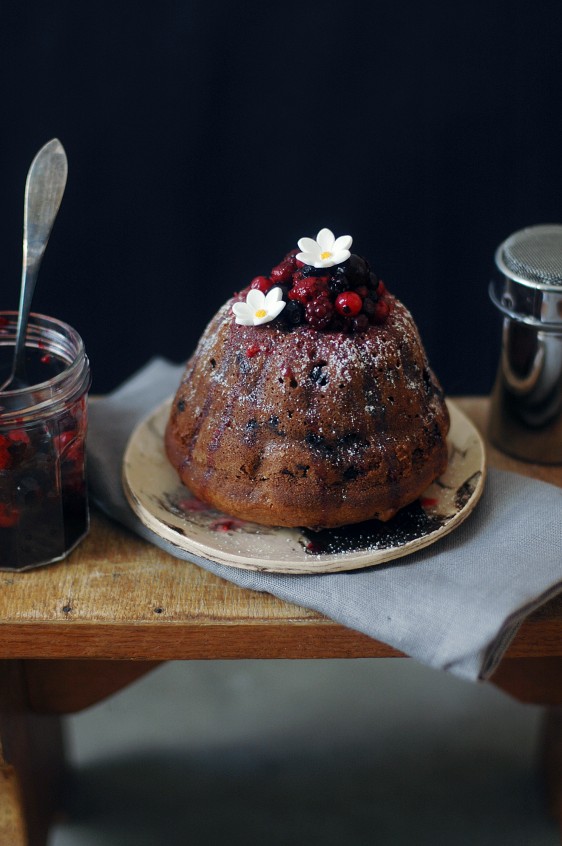 I got a pretty copper cake mold and I was so eager to try a bundt cake in it… And as winter fruits depress me (no choice ! Apple or orange, orange or apple?!), I slipped frozen red berries in it!
The Ingrédients
– 3 eggs
– 100g flour
– 100g buckwheat flour
– 100g sugar
– 50g nut powder
– 50g almond powder
– 100g butter
– 30cl milk or soy milk
– 10g baking powder
– 250g frozen berries
The Recipe
1. Preheat your oven at 180°C (T6)
2. Melt the butter.
3. Beat the egg yolks with the sugar.
4. Add the flours, nut and almond powders, baking powder and the milk.
5. Beat the egg whites and add them slowly.
6. Add the berries in then pour the mixture into a buttered and flour mold.
7. Bake for about 40 minutes (check with a knife).