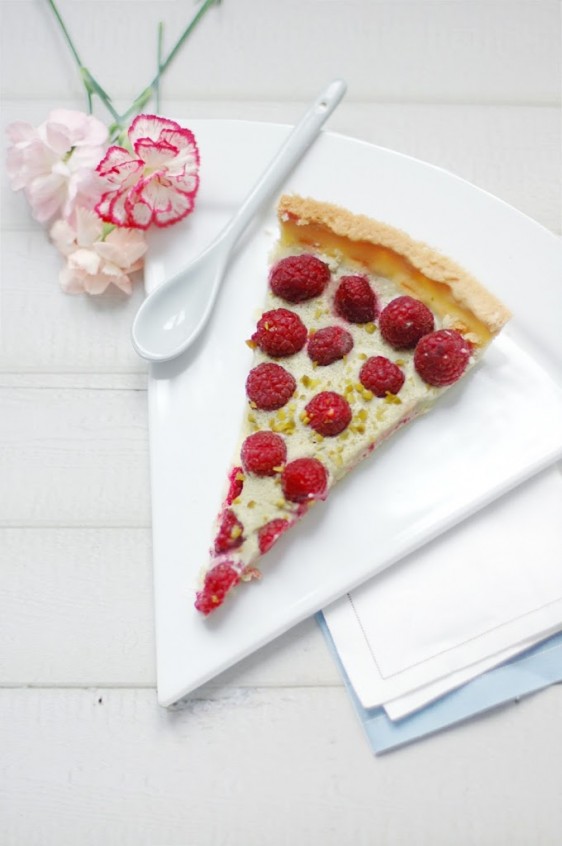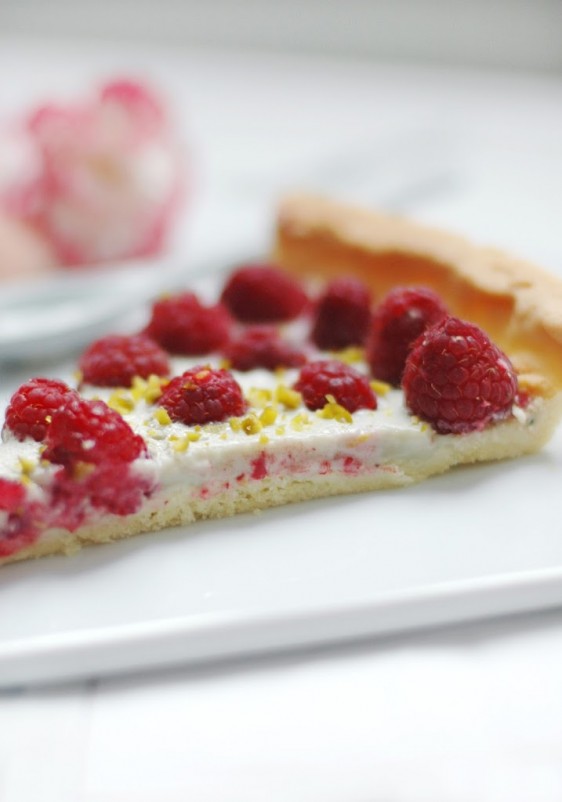 Yes I know, it's not really the raspberry season (at least in the North hemisphere!), even if we still find some French ones on the market cultivated in greenhouses, although you can possibly make it with frozen raspberries or other seasonal fruits such as cranberries (but that will require baking them). I made this dessert for an EatWith dinner and my guests really enjoyed this dessert. I started with a matcha custard but I didn't like it, found it too "heavy" so I tried a whipped matcha cream, and as I always have trouble making whipped cream and I lacked time, I slipped a little gelatin in, and the case was settled! I love matcha green tea, I use it all the time… You can find this powder in Japanese grocery stores or online. In Japan, they have a real ceremony that can last several hours, tea is made using a bamboo whisk, and is often eaten with a small pastry.
– 3 baskets of raspberries of approximately 250g
– 2 tablespoons of matcha powder
For the pastry, check the recipe here
Prepare your pastry, let it cool.

Mix the very cold cream and matcha so it becomes firm and whipped adding sugar gradually. You can add more sugar than in my recipe but personally I prefer it when it's not too sweet!

If like me you have little time or have trouble raising your whipped cream, soak 3 gelatine leaves in water, wring it out after 10 minutes and add it to a little bit of cream that you heat. Add it to the matcha cream, pour it onto your pastry and add your raspberries. 

Let it cool for 2 to 3 hours.