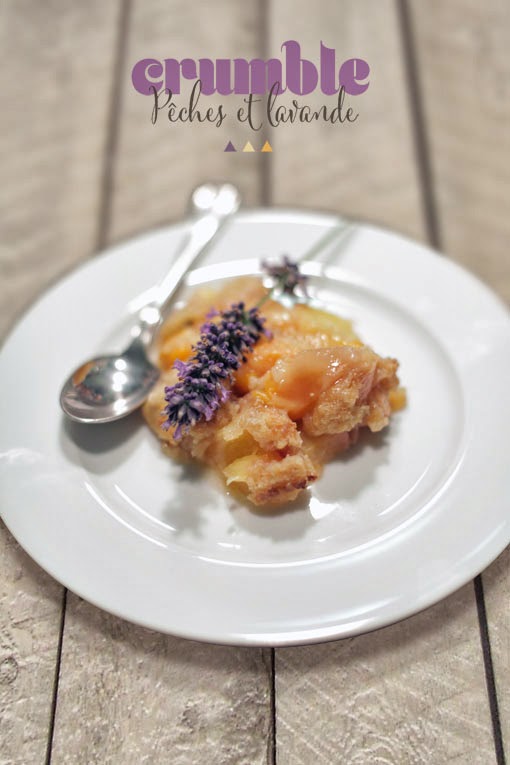 I made this crumble this summer with the amazing peaches from the south of France and the garden lavender…
The Ingredients
– 6 peaches
– 150g flour
– 75g salted butter
– 100g sugar
– a few lavender branches

The Recipe
In a bowl, mix the flour with the sugar, then add the butter. Knead it well until it becomes "sandy". 

Cut the peaches. Crush the lavender flowers with a pestle.

Butter a mold, pour the peaches and lavender, and pour the mixture over.

Bake for 35 minutes at thermostat 6 (180°C).