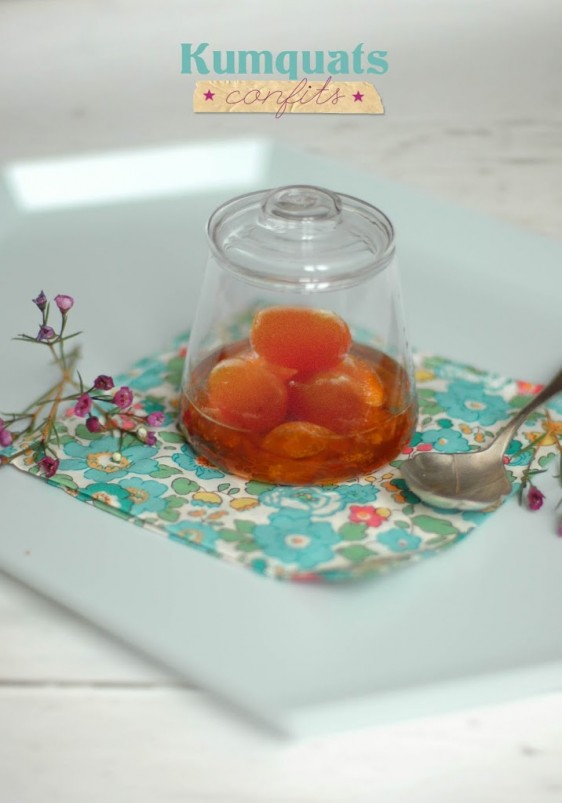 These candied kumquats will be perfect for Christmas or New Years'Eve with some foie-gras! You can also serve them as a dessert dipped in dark chocolate…

The Ingredients
– 10 kumquats (I used a few but you can of course prepare more)
– 50g of sugar
– 10 cl of water

The Recipe
 

Blanch the kumquats: dip them in boiling water for 3 minutes and then place them in a bowl of very cold water.

 
Place them in a pan with water and sugar (I've covered them half with water) at the lowest temperature, for about one to one and a half hour.
You can then leave them in a glass jar for a few hours at room temperature. If you want to keep them, you can sterilize the jar before as for jams.