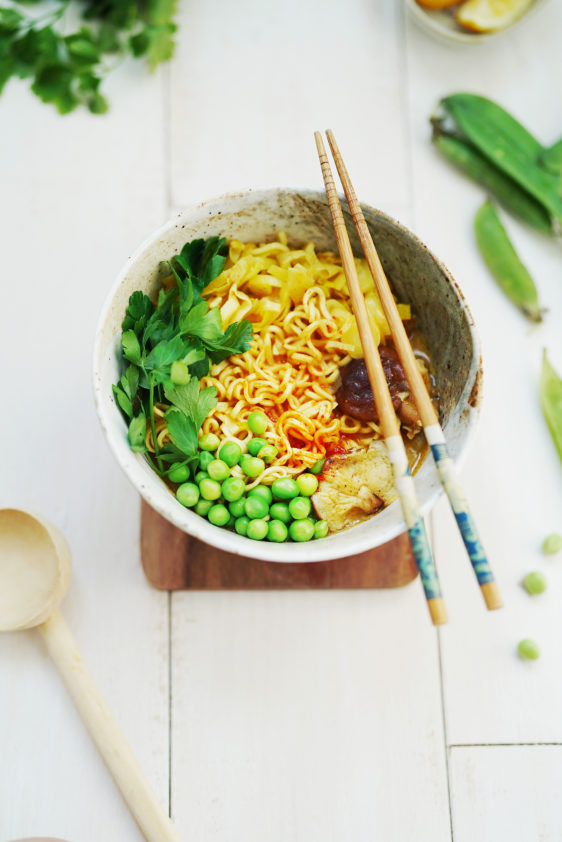 The ingredients (for 2 persons)
250 ml coconut milk
1 cube broth (chicken or vegetarian)
1 tsp chili paste
1 large piece of ginger
1 garlic clove
1 tbsp red curry paste
a large handful of fresh peas (about 200g)
1 leek
ten shitakes
ramen noodles (about 300g – 2 servings)
some sprigs of coriander
1 lime
Recipe
Brown the chopped garlic and ginger in a casserole, with some vegetable oil or sesame oil (I used ginger and lemongrass oil).
Add a little water and melt the cube broth in it. Then add the coconut milk, chilli, red curry, a pinch of salt.
Add the finely chopped leek and the shitakes cut into large strips. Simmer about 10 minutes.
Cook the noodles and peas at the end for a few minutes.
Sprinkle with lime juice and serve with cilantro.