Pastry chef Dinara Kasko worked closely with artist José Margulis in order to create edible cakes of his artworks. The Kinetic Tarts were inspired by Margulis's drawings and sculptures made of geometric shapes, changing depending on the view angle.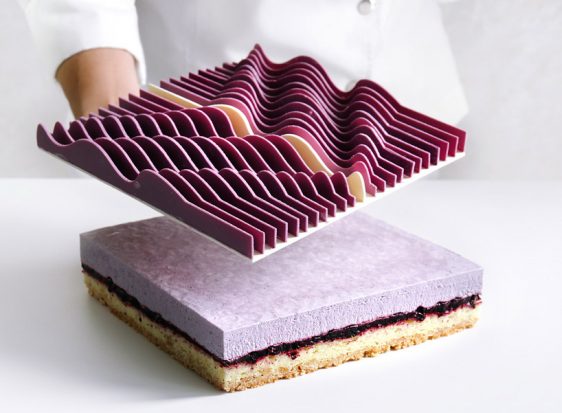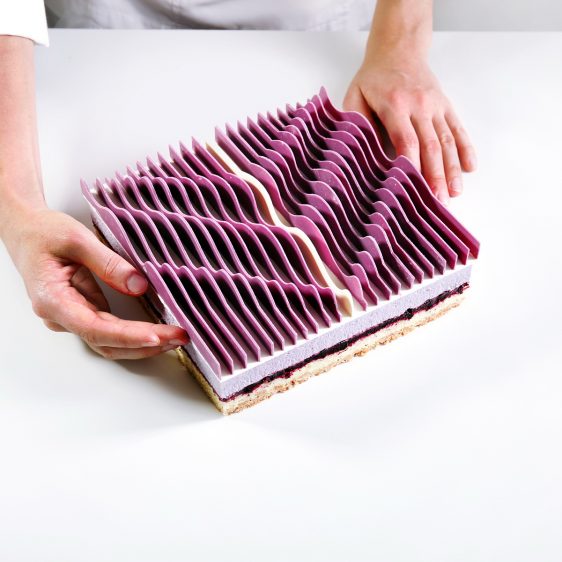 The cakes are made out of red and white chocolate – cut with an industrial machine – and a berry-tart-base.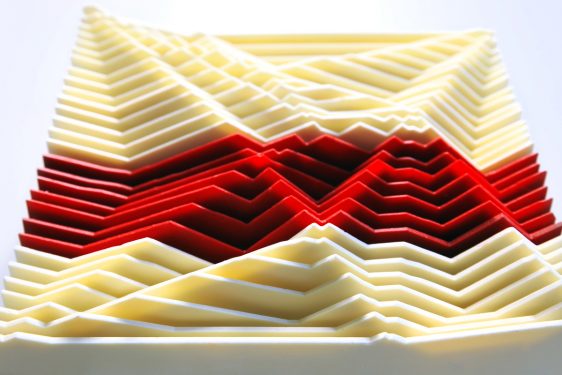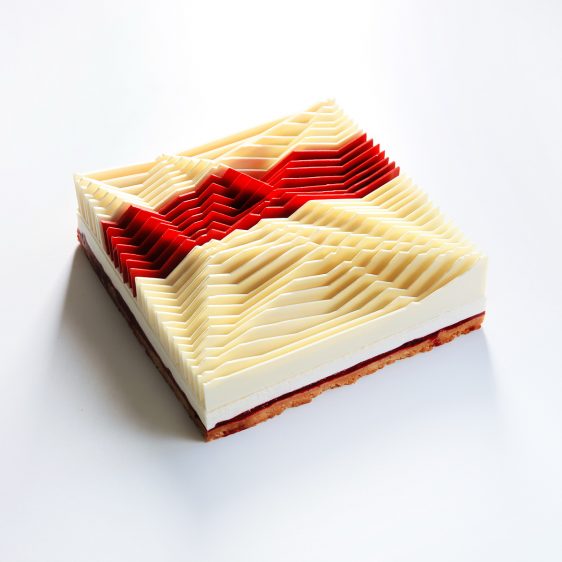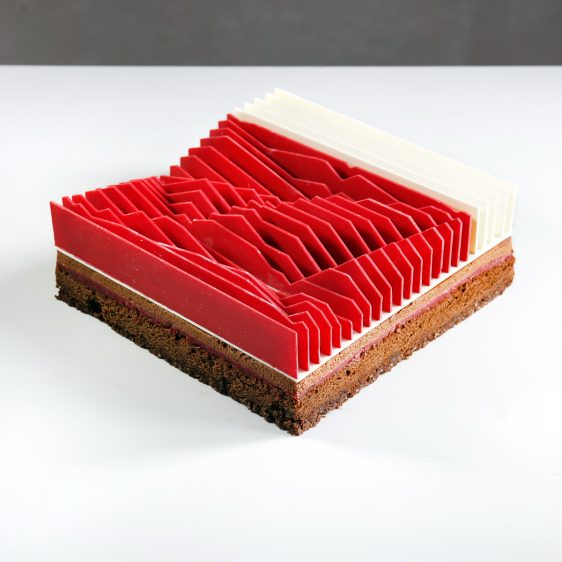 "It had to be an installation-performance where the art was created by José Margulis and then transformed by me into an edible piece of art which would be later consumed – thus disappear" says Ukrainian chef Kasko.