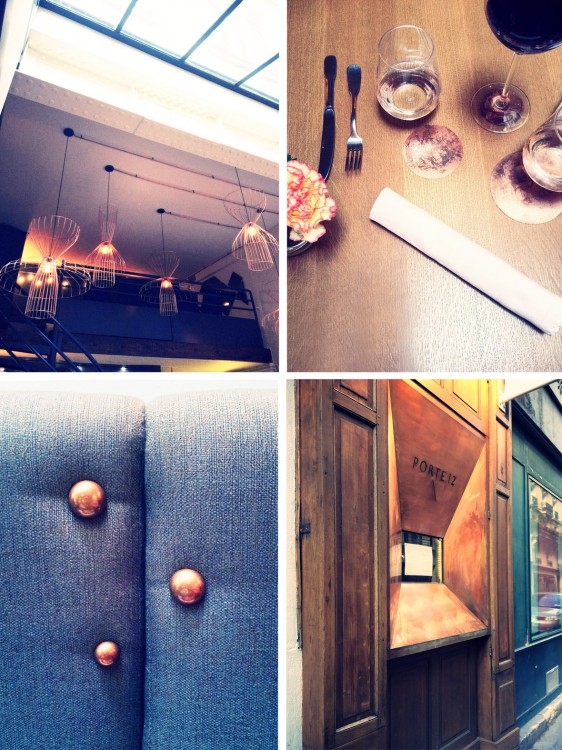 With copper details, from the door to the upholstery buttons, to the lamps and pieces inlaid into the wooden tables, nothing is left to chance in this jewel hidden in an alley of the 10th arrondissement, designed by the studio Rare. Even the blue chairs associated with that copper touch find itself declined on the beautiful graphic identity of the restaurant, on their website or their beautiful business cards. Inside, under the glass roof that floods the room with light, you can taste the amazing dishes of the very creative Vincent Crépel, who worked around the world (Switzerland , Singapore , …) with, among others, Philippe Rochat, who sadly passed away last month. The dishes are marked by a infinite poetry, the mix of textures (crunchy chips, fine powder, jelly …) is exploding under the taste buds, and leave the aftertaste of an incredible culinary and visual experience.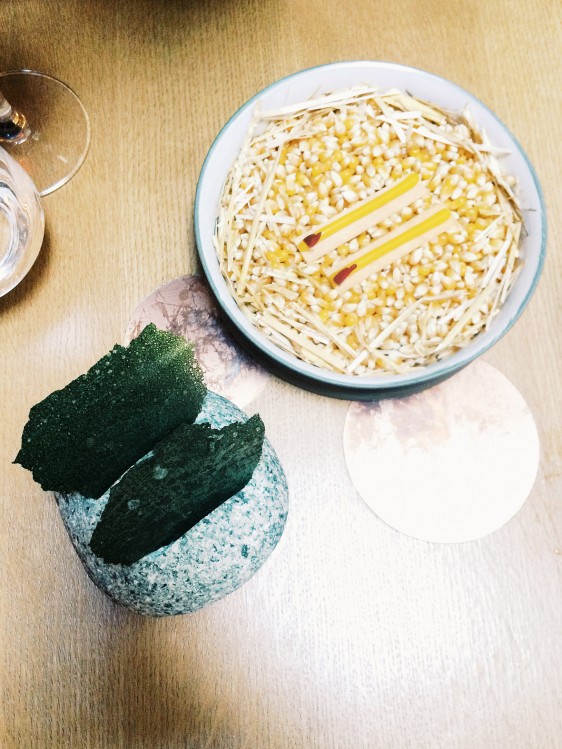 egg yolk marmalade on a parmesan crisp, watercress chips (shame, the corn will be only decorative)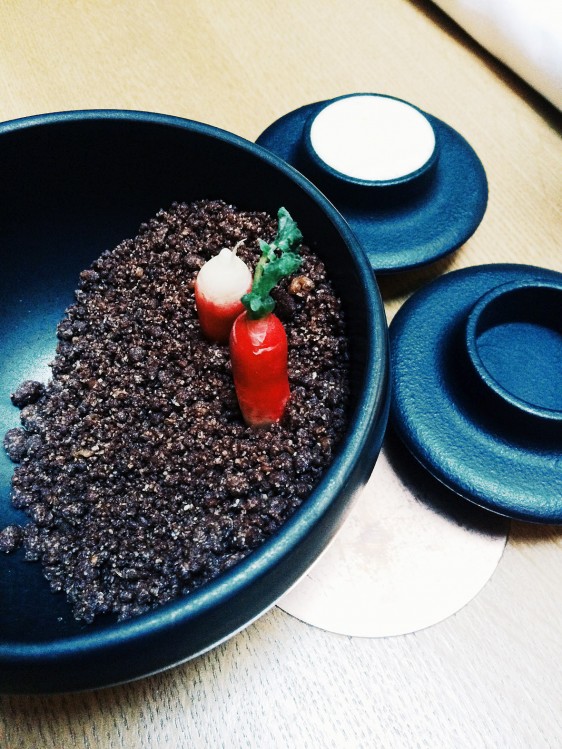 a very cute garden with radish with cocoa and garlic crumble, smoked espuma: stunning blend  (shame there wasn't more than one radish)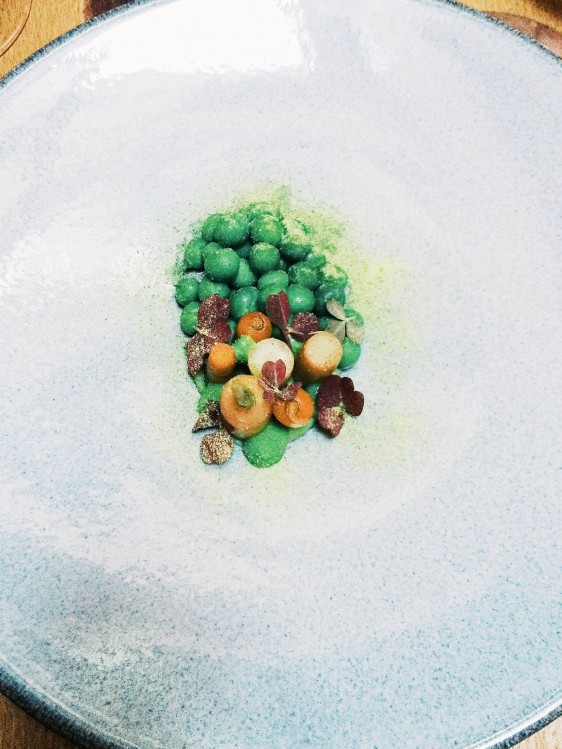 fresh peas and carrots, avocado, trefles, a pure delight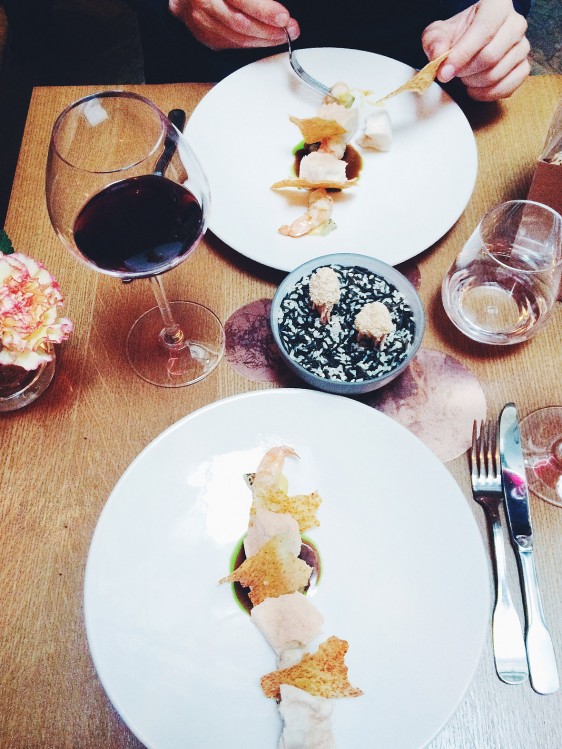 popcorn fried shrimp head / shrimp, Chinese bread and parmesan crust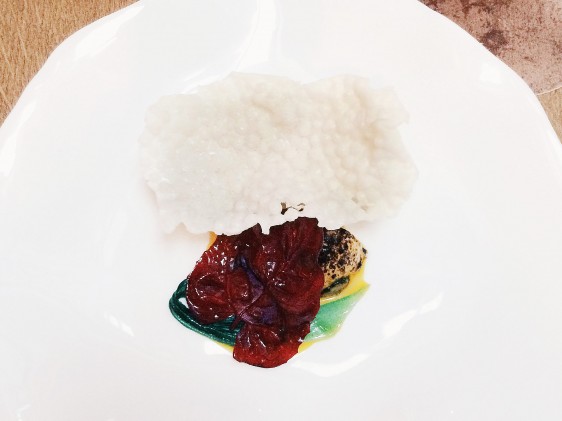 cooked-to-perfection-pollock, incredible reduced juice of ginger orange and carrot, orach, Chinese cabbage and zucchini, tapioca chips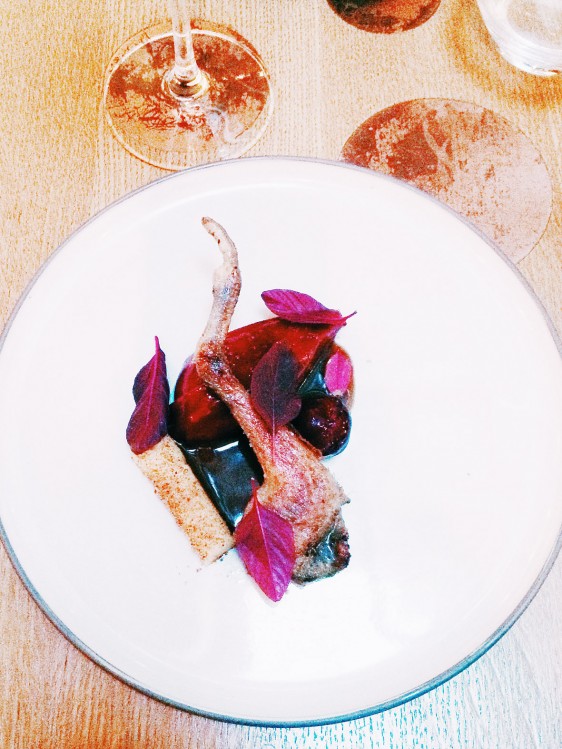 candied confit pigeon, cherry and jelly, gnocchis, amaranth
because I'm not a chocolate fan, I had a special dessert which was an amazing revisited lemon tart, and also a fabulous sponge cake – probably the best I ever had – with strawberries and a sort of cream cheese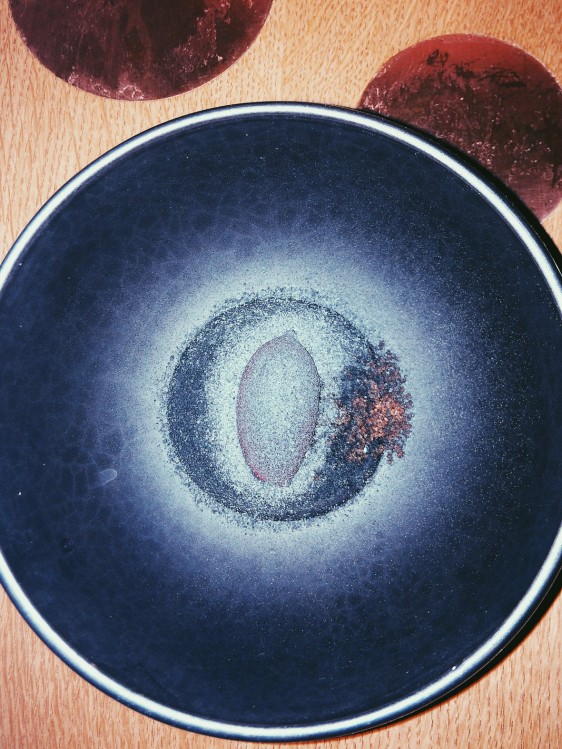 The highlight of the meal, this beet sorbet – completely crazy and impossible to photograph because it was covered with black powder in a black bowl!
Porte 12
12 Rue Des Messageries
75010 Paris
12h00 – 14h00 / Tuesday to Friday
19h00 – 22h00 / Tuesday to Saturday
Menus : 28-35 € (lunch) and 58-65 € (dinner)