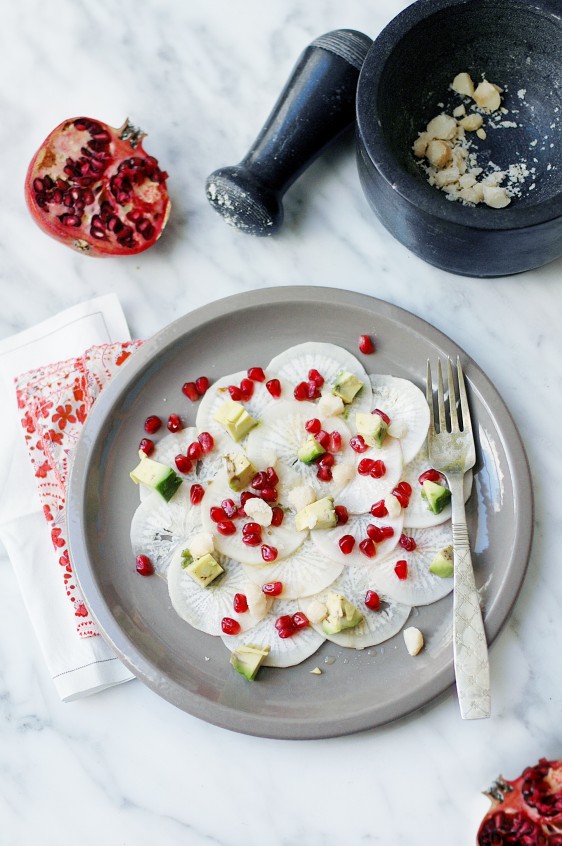 The other day I bought a mandolin slicer in a Japanese store (Kioko) for only 3.35 euros, and I can not live without it! You can use it to either finely cut vegetables (cucumber, radish,…) or also grate black radish ("daikon"). And here is a little salad I made, very fresh and colorful!
Ingredients (for 2-4 people)
– 1 avocado
– 1 black radish
– 1 pomegranate
–  some macadamia nuts
for the vinaigrette:
– 3 tablespoons olive oil or sesame oil
– 2 tablespoons yuzu juice
– 1 tablespoon sesame seeds
Recipe
1. Cut finely the black radish with the mandolin slicer.
2. Crush the sesame in a mortar, place in a bowl, add the yuzu juice and oil. Mix well and marinate the radish slices.
3. Cut the pomegranate in half and remove the seeds.
4. Cut the avocado into cubes and arrange everything on your plate, with the crushed macadamia nuts on top.