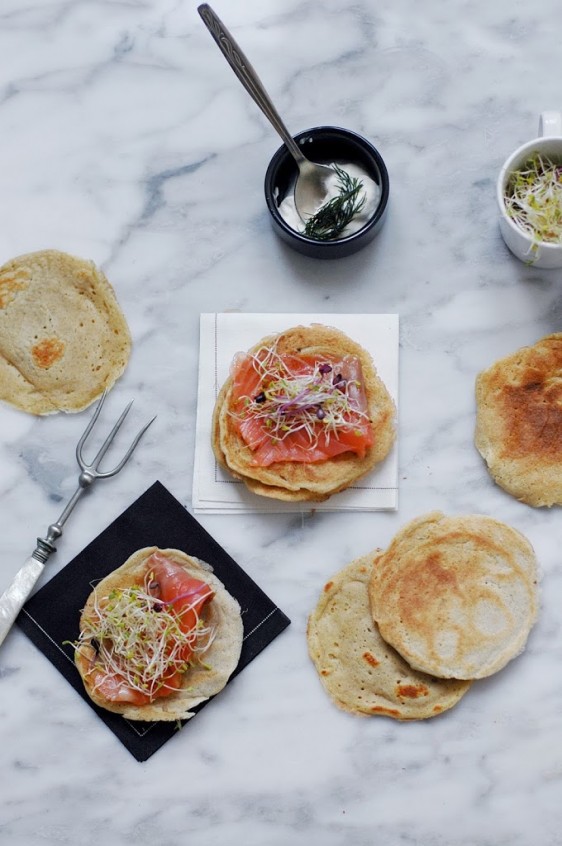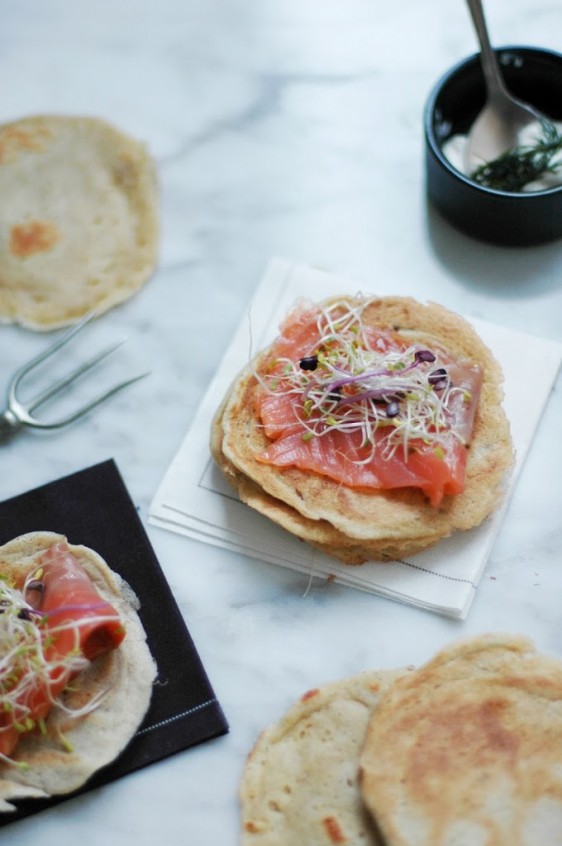 What can we make with our salmon left-overs from New Year's? Polish blinis!
Ingredients (for about 20 blinis)
– 150 g flour (a mix of rice and corn if you want to make them gluten free)
– 100g spelt or buckwheat flour
– 250ml milk (it can be soy or rice)
– 20g salted butter (or vegetal butter)
-2 eggs
the Recipe
Crumble the yeast in the flour, pour the warm milk. Whisk to a smooth texture.
Cover the bowl with a kitchen towel and let the dough rise in a warm place for 1 hour.
Separate the eggs, add the yolks in the dough with soft butter.
Mix until smooth, and let rise again with the towel over the bowl for 1 hour.
Beat the egg whites until stiff and add to the dough gently.
Heat a frying pan with a little fat, pour a tablespoon of dough and spread a little, wait until there bubbles appear and turn over.