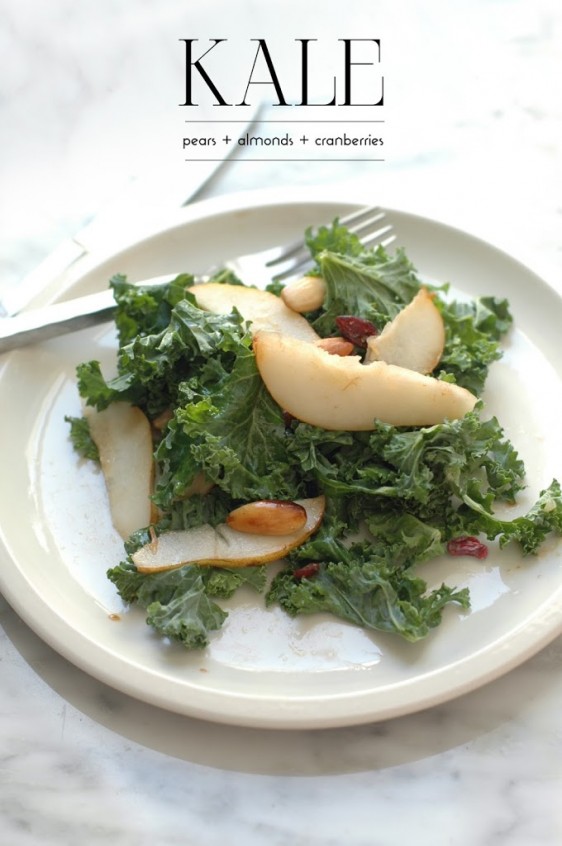 I discovered kale in the United States, they love it there, they prepare it in thousands of ways: salads, soups, detox juices or even tempura (a killer). It is an ancient variety of cabbage, filled with anti-oxidants, vitamins A and C (more than orange) and calcium (more than a glass of milk!). It's hard to find in France though it's starting to appear in some cooperatives, in certain markets or in some organic food stores. 
The Ingredients
– 1 ripe pear
– A handful of almonds
– A handful of dried cranberries
– Ten sheets kale
The Recipe (super easy!) 
Remove the tips of the leaves, cut finely or coarsely as desired.
Cut the pear into slices, fry the almonds and mix well everything in a salad bowl.
You can season it with mustard vinaigrette, made with a little sesame oil for example.