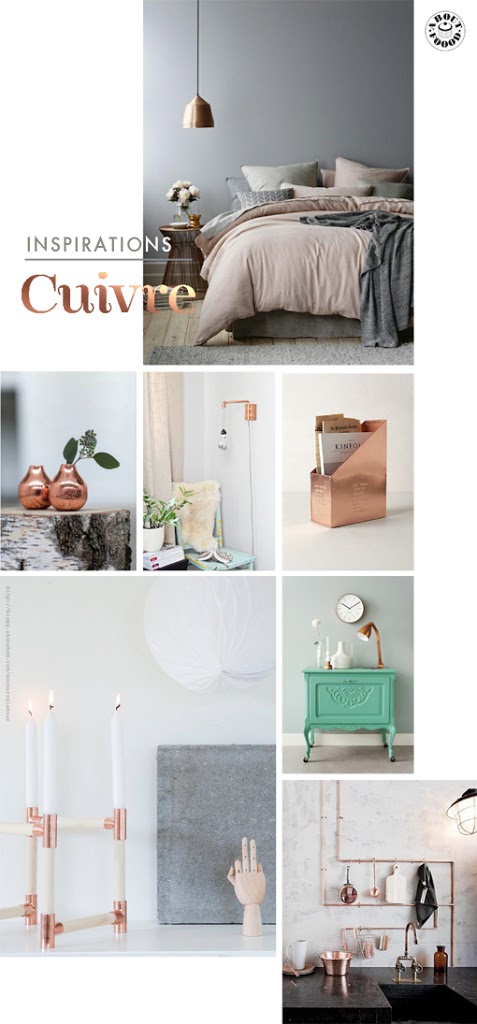 J'adore le cuivre, et encore plus le mélange avec d'autres matériaux comme le bois ou le marbre… Voici quelques jolies inspirations, dont ce chouette bougeoir à faire vous-même! Retrouvez toutes les sources sur mon tableau Pinterest, et quelques idées d'objets cuivrés à adopter!
I love copper, and even more when it's mixed with other materials such as wood or marble… Here are some pretty inspirations, including this DIY candlestick! Find all the sources on my
Pinterest
board, and some ideas to shop copper objects for your place!


1. Robot ▲ KitchenAid
2. Shaker ▲ Crate and Barrel
3. Paniers (baskets) ▲ House Doctor
4. Assiette (plate) ▲ Herriott Grace
5. Mug ▲ Moscow Mule pour boire le fameux cocktail!
6. Ustensiles à cocktail (cocktail tools) ▲ West Elm