La gastronomie n'a pas fini d'inspirer les stylistes… Les fruits, les légumes, ou encore les frites sont des sources d'inspiration récurrentes des podiums.
Jeremy Scott a quant à lui détourné des paquets de chips, de bonbons ou encore la fameuse marque de fast food jaune et rouge que vous reconnaitrez sûrement, dans la nouvelle collection délirante de Moschino automne hiver 2014.
La coque iphone est déjà disponible
ici
chez Opening Ceremony.
Gastronomy has not finished inspiring designers… F
ruits
,
vegetables
, or
french fries
are recurring inspirations on the fashion podiums. Jeremy Scott has just turned chips and candies packaging, or even the famous fast food brand into decadent looks for the new Moschino Fall Winter 2014 collection. The iphone is already available
here
at Opening Ceremony.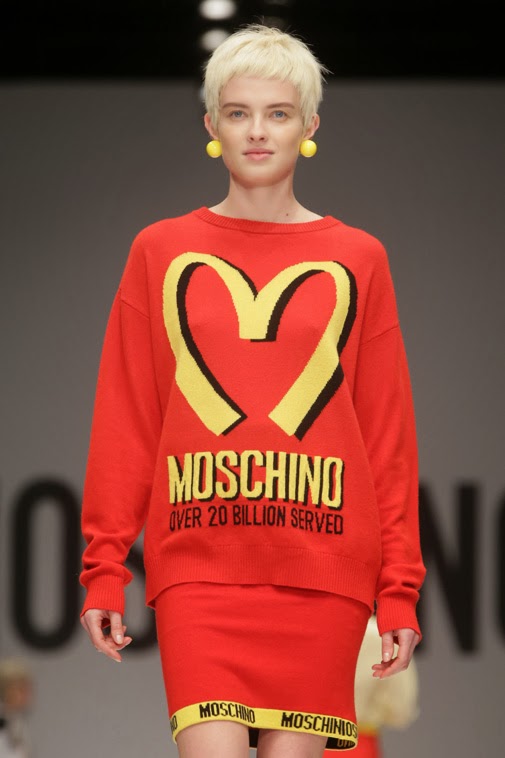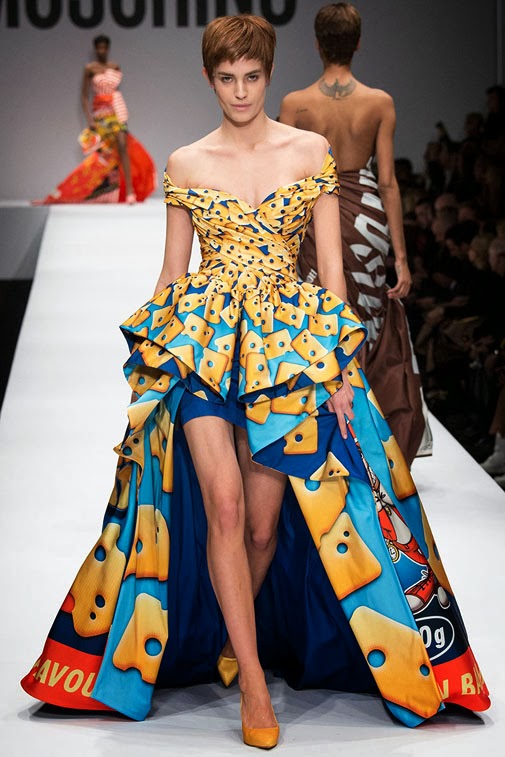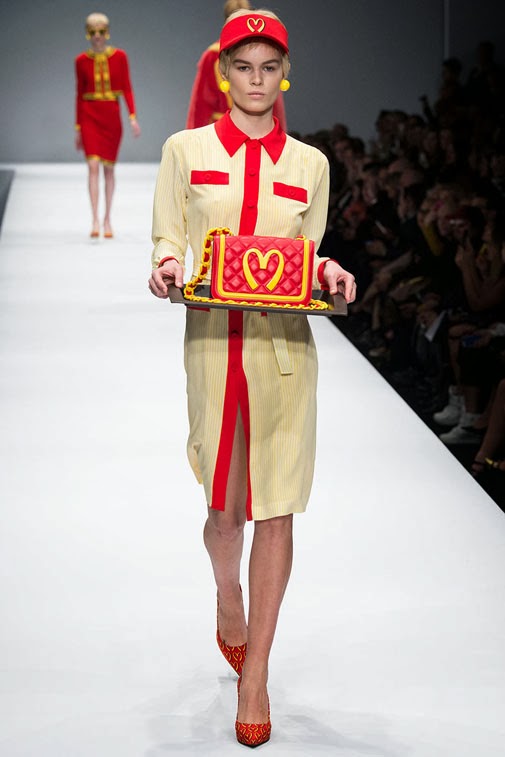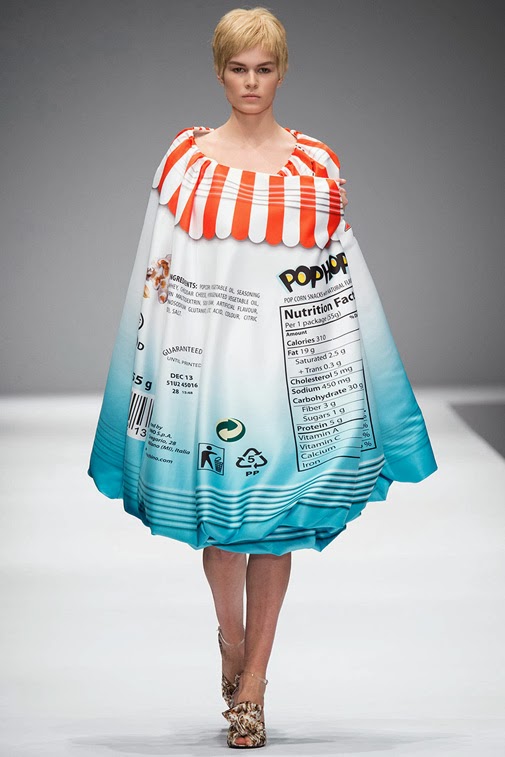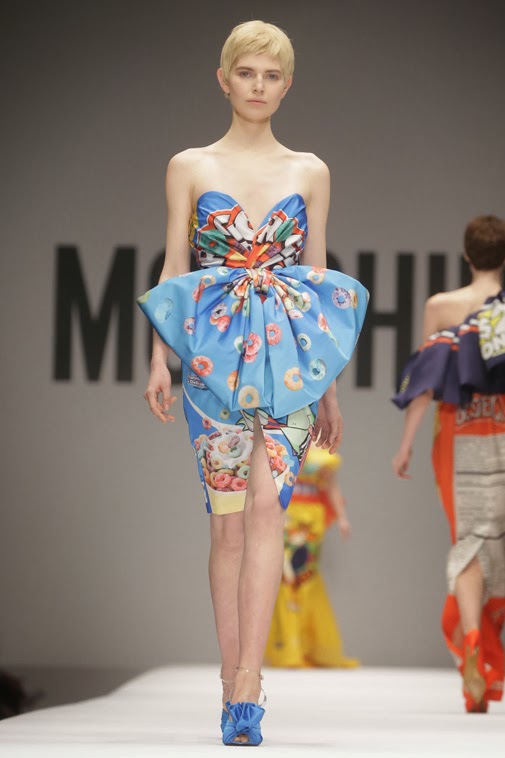 Olympia Le Tan a aussi réinterprété la brique de lait, joli accessoire qui vient s'ajouter à sa collection de minaudières faites-main, inspirées de couvertures de livres vintage, qu'on voit aux bras de toutes les stars…
Olympia Le Tan
has also reinterpreted the milk bottle into a beautiful accessory that adds to her collection of hand-made ​​evening bags inspired by vintage book covers…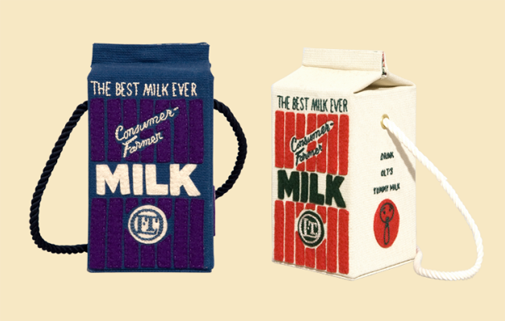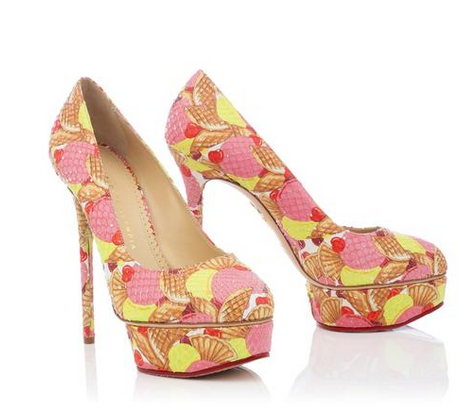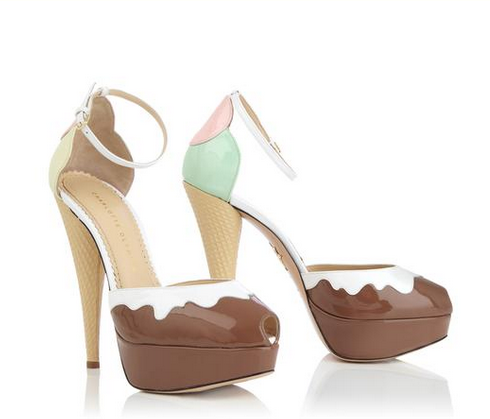 Et je ne sais pas si vous avez jeté un oeil au dernier défilé Chanel, mais Karl a décidé de transformer le Grand Palais en supermarché géant, avec plus de 500 produits Chanelisés. Complètement dingue.
Did you have a look at the last Chanel fashion show? Karl has decided to transform the Grand Palais into a giant supermarket, with over 500 Chanel products. Crazy.