Ces coffrets couteaux sont signés de

Cyril

Lignac

par Kaï sont à offrir aux cuisiniers débutants ou confirmés. Leurs lames sont confectionnées selon la technique traditionnelle des sabres de Samouraï sont idéales pour tout type de découpe, effilage, éminçage, tranchage et ciselage.
These knives boxes designed by Cyril Lignac with Kai can be offered to beginners and experienced cooks. Their blades are made using the traditional technique of Samurai swords and they are ideal for any type of cutting, tapering, mincing, slicing and carving.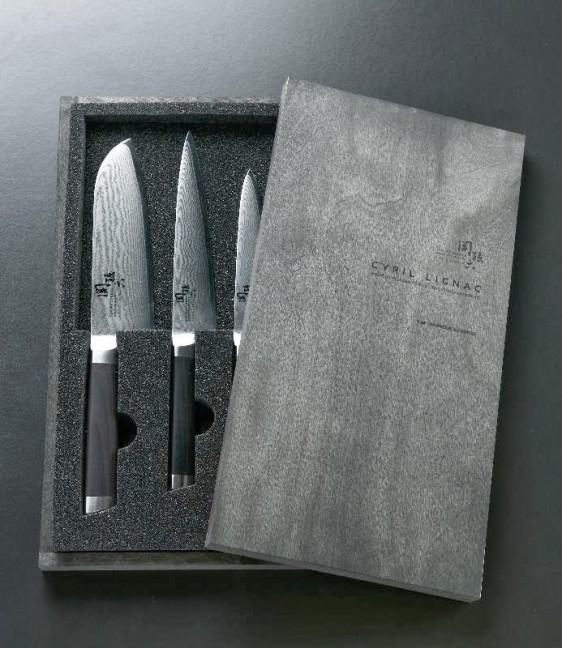 Coffret 2 couteaux / 2 knives – universel et santoku – 299 €
Coffret 3 couteaux / 3 knives – universel, office et santoku – 399 €