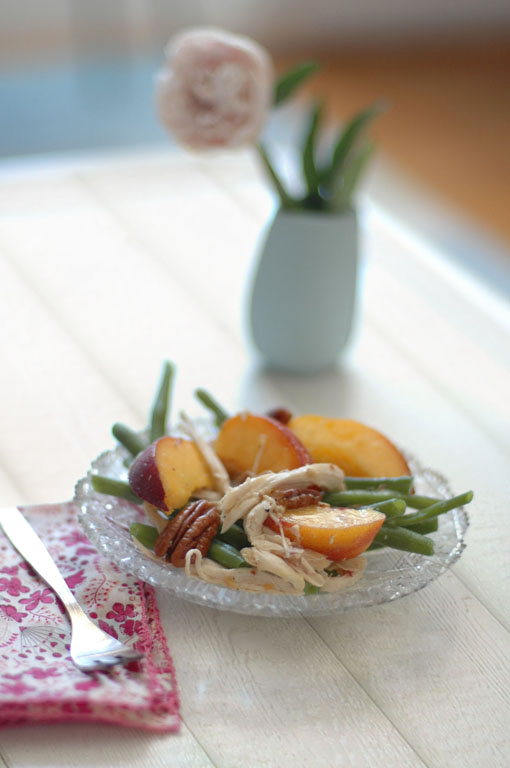 Here is another great recipe from the book I mentioned her here and there. I love to bone the chicken and eat those filaments in soup or salad, it's delicious! Here it is cooked as in Asian cuisine, in a large pot of water. I just readjusted the recipe here :
The Ingredients
– 1 whole chicken
– 200g green beans
– 6 peaches
– 50g pecan
– 1 lemon
– 1 tbsp grain mustard

The Recipe
Place the whole chicken in a large pot of water with salt, herbs and vegetables (I put cloves, onions and celery for example, you can also put a stock cube). Bring to a boil and skim off as soon as there is foam on the surface.

Cook 30 minutes, then stop the heat and cover for 15 minutes.

Remove chicken from pan and let cool.

Cook the beans in a casserole of salted water for 10 minutes then place in a bowl of iced water.

Saute pecans in a little butter and paprika.

Bone the chicken, place it in a bowl with the beans. Add the peaches cut in quarters and pecans.

Serve with a mustard, lemon juice and olive oil vinaigrette.