Sholten & Baijings, it is a true love story. A few years ago, I first got hooked on this amazing plaid, which never reached my couch because of its high price, I could only afford the cushions. Then, during a trip to Copenhagen, I discovered the sublime brand
Hay
, for which the designers collaborated regularly. Their tea towels can be found in my kitchen, and the linens on my bed (not to mention many other cool objects from Hay which joined my collection)… Anyway, I am deeply fan of their work and their delicate objects, their search for pure forms and color palette.
Here are some of their projects related to food and product design. The first one is a collaboration (2012) with one of the oldest porcelain factory Japanese 1616 / Arita. For this collection, Scholten & Baijings developed a color analysis involving historical masterpieces and worked on typical Japanese colors.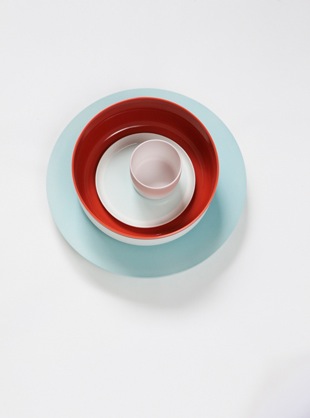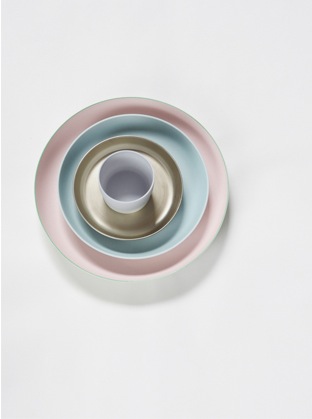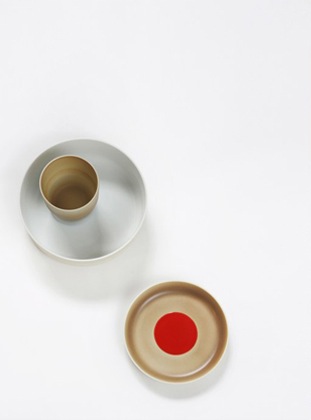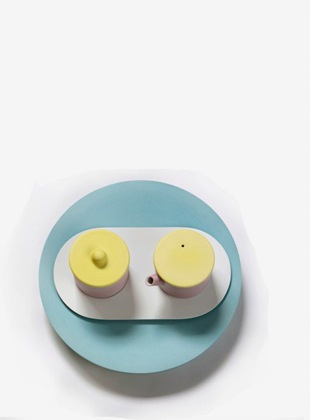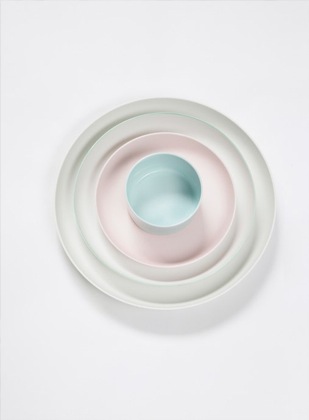 The second project dates back to 2009 and is more artistic, it is realistic vegetables made out of fabric and produced for their retrospective for the Vivid Gallery in Rotterdam.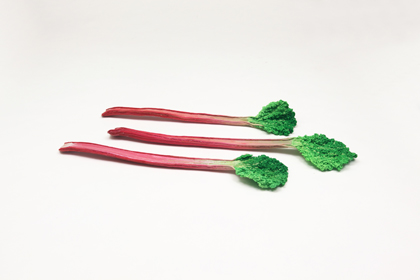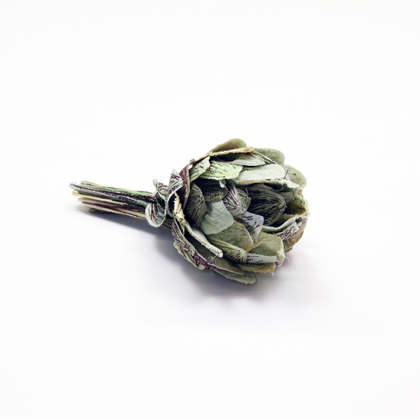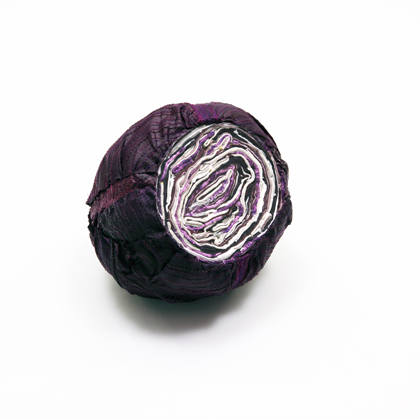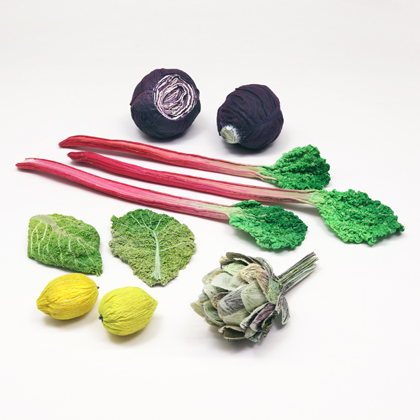 And the last project which is also the newest and which was presented at Maison & Objet, is also a project for Hay that will be available in May. The duo has created crystal glasses decorated with patterns and color gradients, as part of their sleek and colorful style that I love so much!