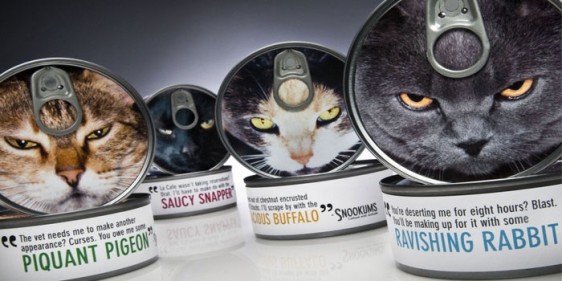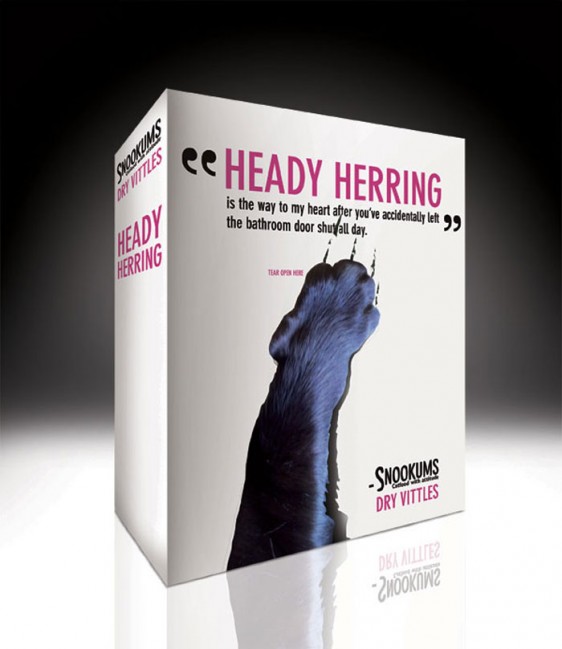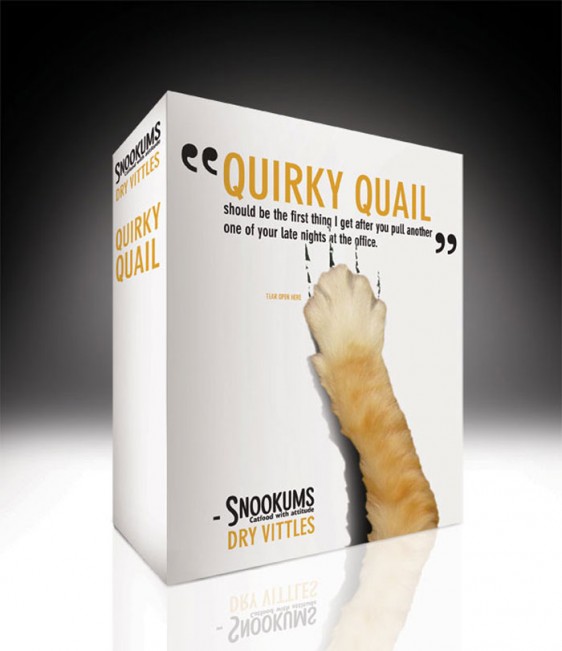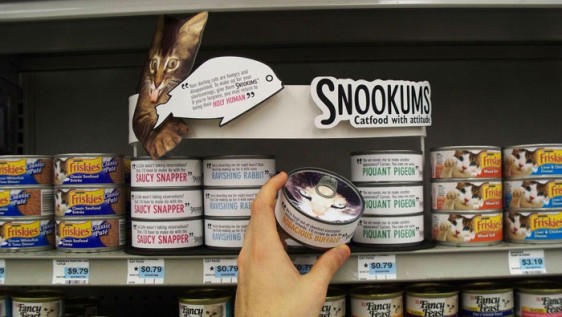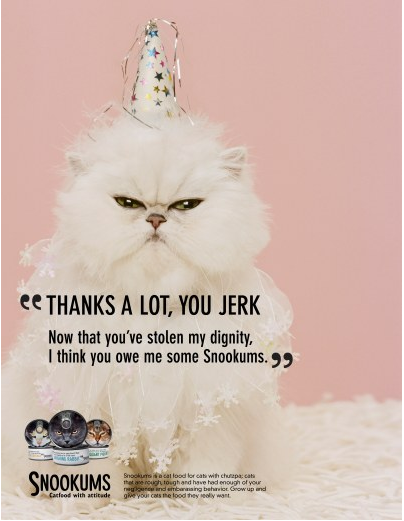 "Merci crétin, maintenant que tu as volé ma dignité, je crois que tu me dois un peu de Snookums.
Les Snookums c'est une ligne de packaging de nourriture pour chats désignée par
Eric Chart
, et c'est très drôle.
___
Snookums is a line of food cat packaging designed by Eric Chart, and it's really funny.