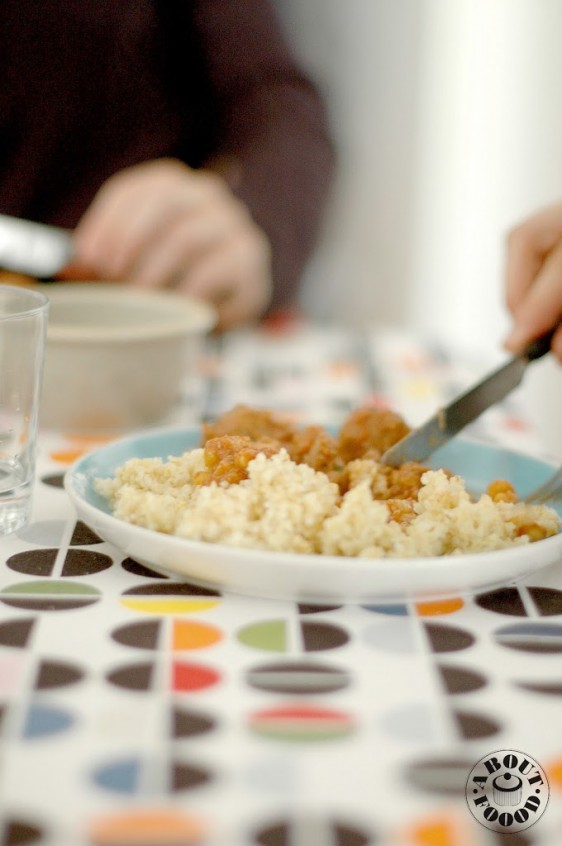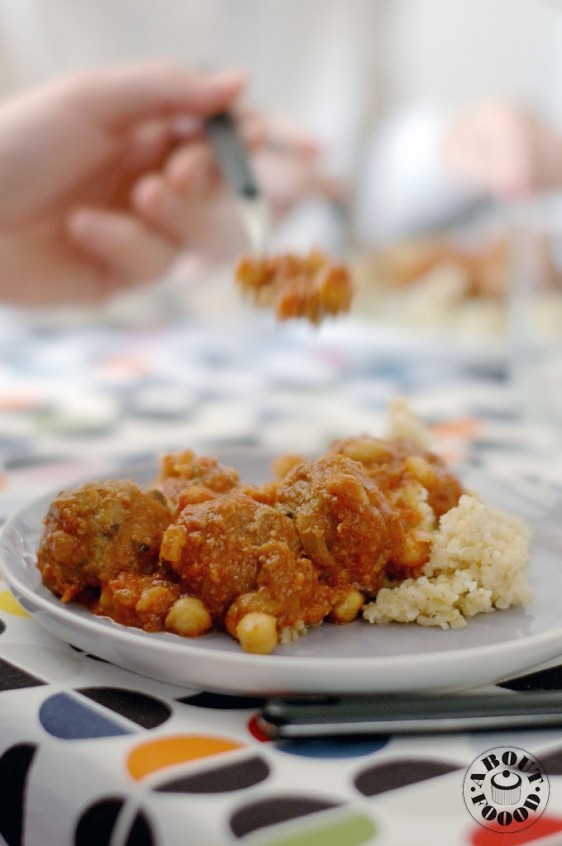 A very simple and delicious recipe, perfect for a dinner with friends.
The Ingredients (for 4 servings)
– 4 minced beef steacks
– 1 oignon
– 1 garlic clove
– 1 egg
– 1 tbs hot pepper powder or "espelette" pepper
– 1 tbs cumin powder
– a pinch of nutmeg
– 1 box of chickpeas
– 1 tomato sauce
–  breadcrumbs
– parsley
The Recipe
Mix the egg with the meat, the spices and some salt and pepper.
Chop the oignon and parsley and add them to the meat.
Form balls with your hands and roll them into the breadcrumbs.
Brown the garlic with some oil in a pan, and put the meatballs in.
Add the tomato sauce once the meatballs are golden brown, and the chickpeas, let it cook for a little while at low temperature.