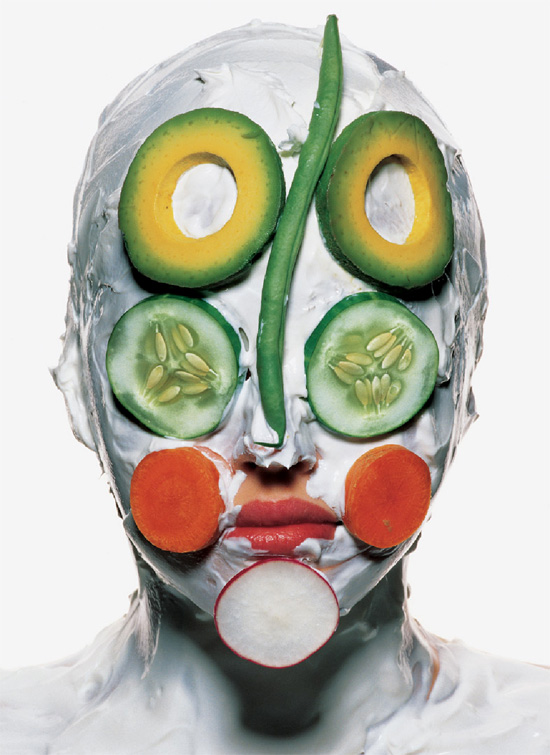 Irving Penn.
Vegetable Face(B)
, New York, 1995. Pigment print


©

The Irving Penn Foundation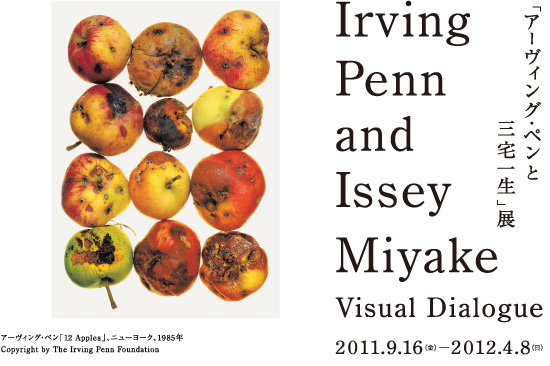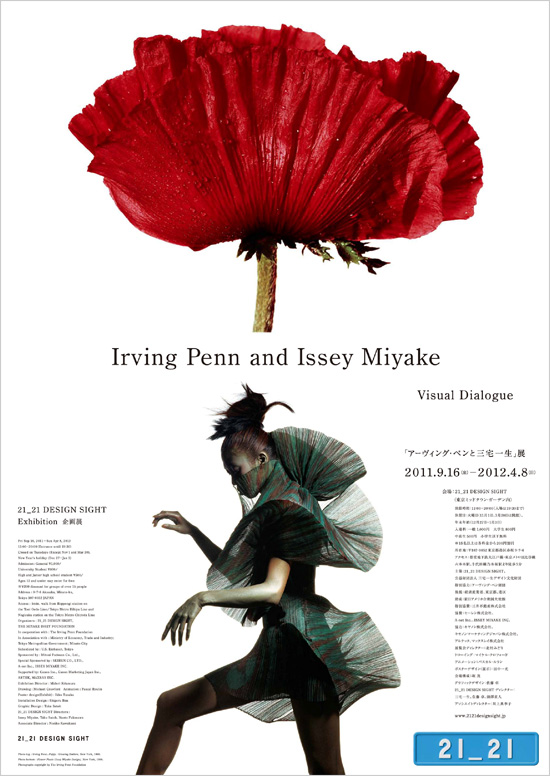 Irving Penn.
Poppy: Glowing Embers
, New York, 1968.
Flower Pleats (Issey Miyake Design)
, New York, 1990.
© The Irving Penn Foundation
Je vous avais déjà parlé d'Irving Penn
ici
, cette fois il s'agit d'une exposition ou plutôt d'un dialogue visuel entre le photographe réputé pour ses natures mortes incroyables, et le styliste japonais
Issey Miyake
(dont j'avais aussi déjà parlé
ici
). Elle a lieu à Tokyo, au 21_21
Design Sight
jusqu'au 8 avril 2012. Dommage, je l'ai ratée cet été!
En 1963, Vogue demande à Penn de photographier les vêtements de Miyake pour un édito. Fasciné par cette nouvelle vision photographique, Issey Miyake demanda à Irving Penn de photographier toutes ses collections. Les deux artistes collaboreront ensemble pendant plus de 13 ans. Miyake n'assistera jamais à un shoot de Penn et lui laissa entière carte blanche, ce qui révéla un véritable dialogue visuel entre les 2 hommes et leur travail.
21_21 DESIGN SIGHT (Tokyo Midtown Garden)
9-7-6 Akasaka Minato-ku, Tokyo JAPAN
Tel. +81(0) 3-3475-2121
I've alreay told you about Irving Penn
here
, this time it's about an exhibition called Visual Dialogue between him and Japanese fashion designer
Issey Miyake
(whom I've also talked previously about
here
). It is held in Tokyo at the 21_21
Design Sight
until the 8th of April 2012. Too bad I missed it this summer!
In 1963, Vogue asked Penn to photograph Miyake's clothes for an editorial. The perspective in these photographs startled Miyake as he suddenly saw his designs through a totally new set of eyes. Over the next 13 years, Penn photographed the Issey Miyake collections. Miyake never attended the photo sessions but instead chose to entrust the vision of his clothes entirely to Penn. The unusual decision to offer Penn complete freedom gave rise to an incredible "visual dialogue" between the two artists.