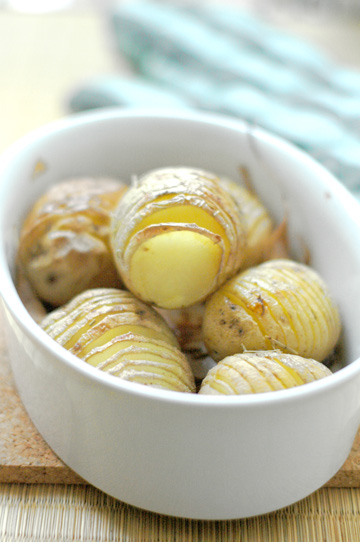 This is a really nice way to cook your potatoes, it makes them really crispy and fondant at the same times.
The Ingredients
– some herbs like rosmarin and thyme
The Recipe
Wash and cut the potatoes into slices without cutting it all the way down.

Put them in a dish with the garlic with its skin on.

Place a small piece of butter onto each potato, and sprinkle salt, pepper and herbs on them.

Cook at 200

℃ (T. 7) for about 45 minutes depending on the size of your potatoes.