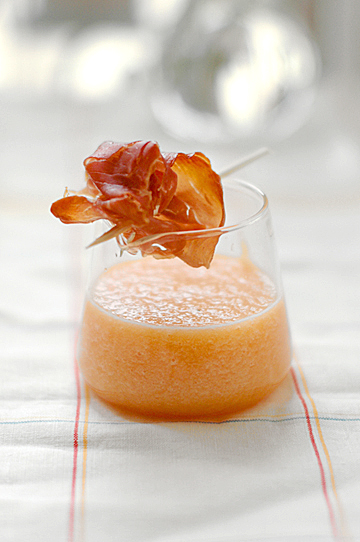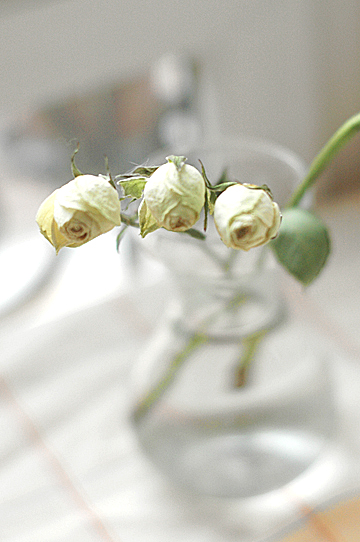 Here's another improvised recipe, colorful and most of all easy-peasy. With the delicious melons of this season, you can't be missing it.  I am leaving you on this summery note because I am going on holidays for a few days…
The Ingredients (for 4 servings)
– 2 melons
– a few fresh mint leaves
– 1 lemon
– 4 peaces of prociutto
– pepper
– olive oil
The Recipe
Empty the melons and mix them with the lemon juice and mint.
Serve the soup into glasses with some olive oil and pepper. Put in the fridge.
Preheat your oven at 200℃ (T 7) and put the rolled prociutto to bake until it is crispy.
Put the ham rolls onto wooden picks and put them on the glasses.