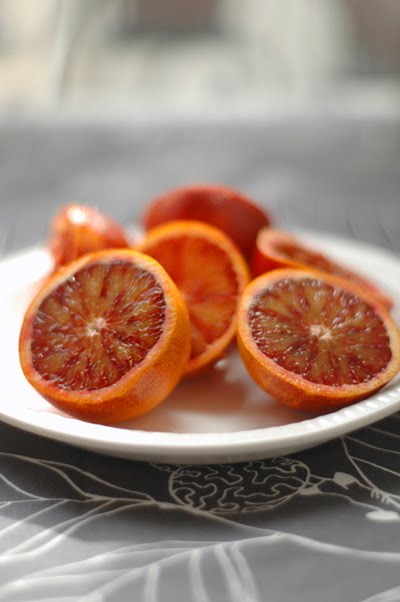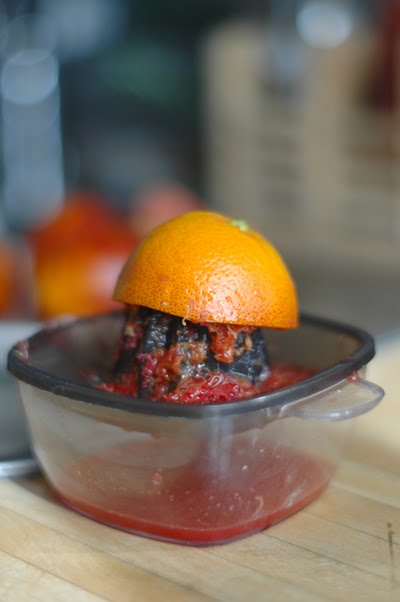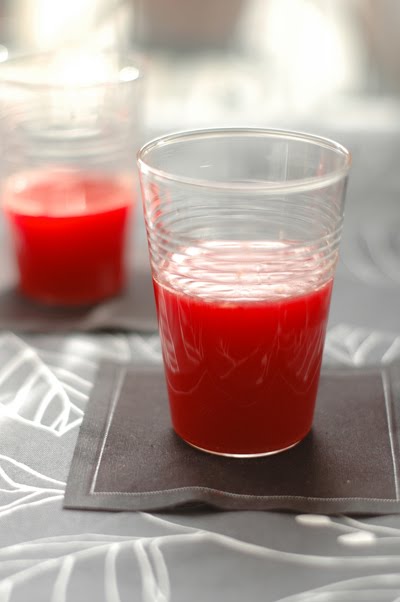 Blood oranges make their arrival, and what is more refreshing than a delicious homemade pressed orange juice? I didn't have any but you can also add some fresh carrot juice, delicious.
The Ingredients (for 2 glasses)
– about 6 blood oranges
– a small piece of fresh ginger
– optional, half a glass of carrot juice (best fresh)
The Recipe
Squeeze your oranges.
Grate the peeled ginger into a purée. Mix everything.
Add the carrot juice.