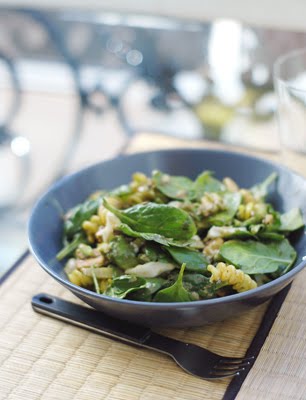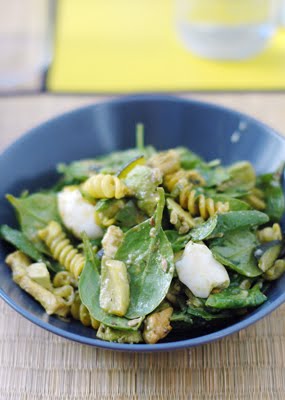 You may ask yourself what you can do with your left-over pasta? Well her's a simple and quick idea.
The Ingredients

– fresh spinach sprouts
– 2 eggs
– 1 avocado
– your leftover pasta (here I used saffron and zucchinni tortilli)
– some grains (flax, squash, sunflower)
– 1 lemon
– olive oil
– 2 tbs balsamic vinegar
– you can also add grilled chicken breast or bacon

The Recipe
Mix the salad with your cold pasta, add the avocado cut in cubes.

Bake your eggs for 5 min ("mollet" = soft-boiled) , add them and mix everything.

Prepare a vinaigrette with the lemon juice, olive oil and balsamic vinegar.

Sprinkle with grains.