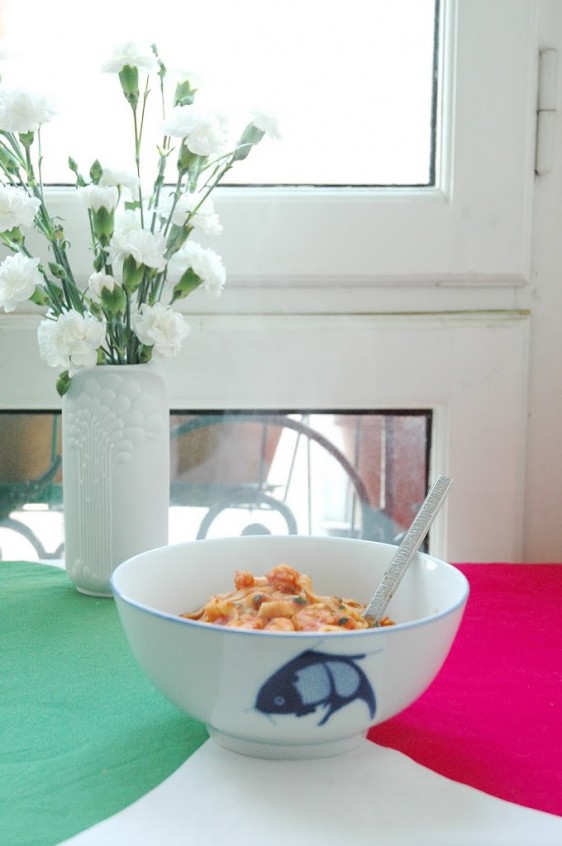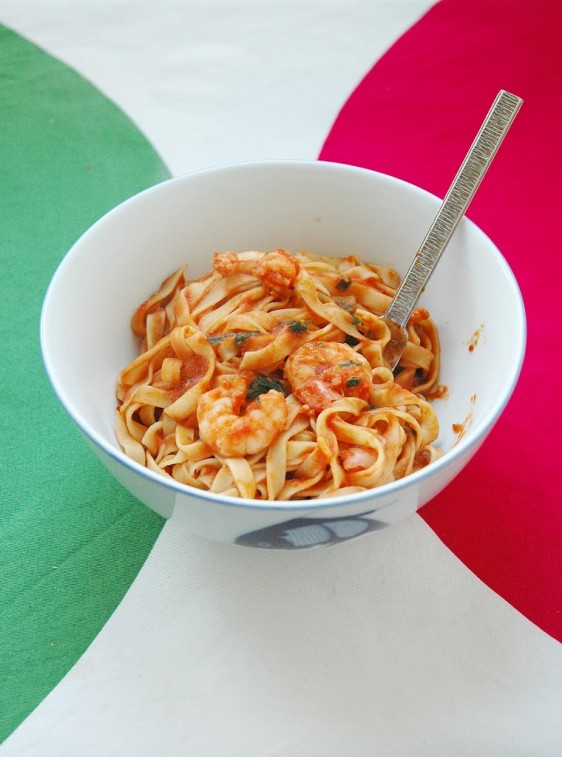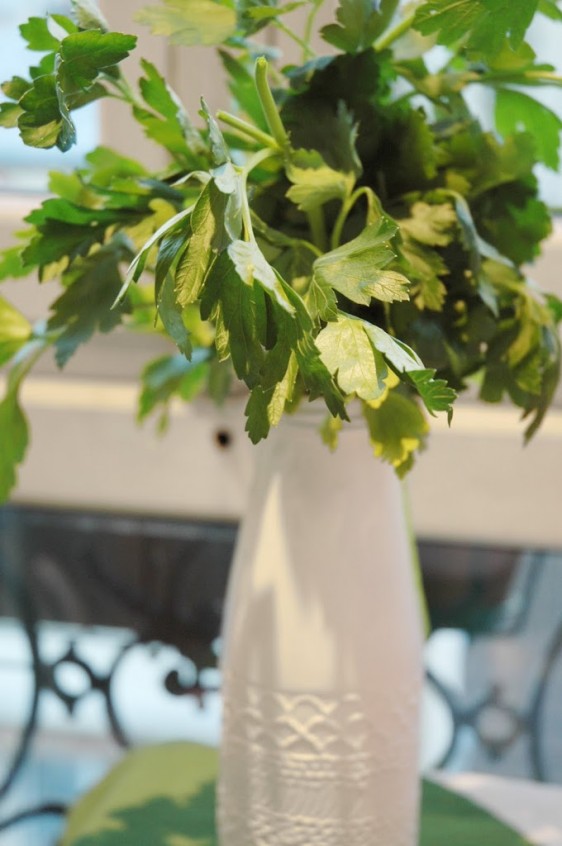 Here's a quick improvised recipe, very simple :
The Ingredients (for 1)
– a few leaves of parsley
– 10 shrimps (fresh or frozen)
– 1 cup of tomate coulis or sauce
The Recipe
Cook the pasta al dente into water with a stock-cube.

Bake the crushed garlic, parsley, and shrimps with olive oil into a pan.

Add the sauce and stir for about 10 minutes.

Add the pasta in and stir.