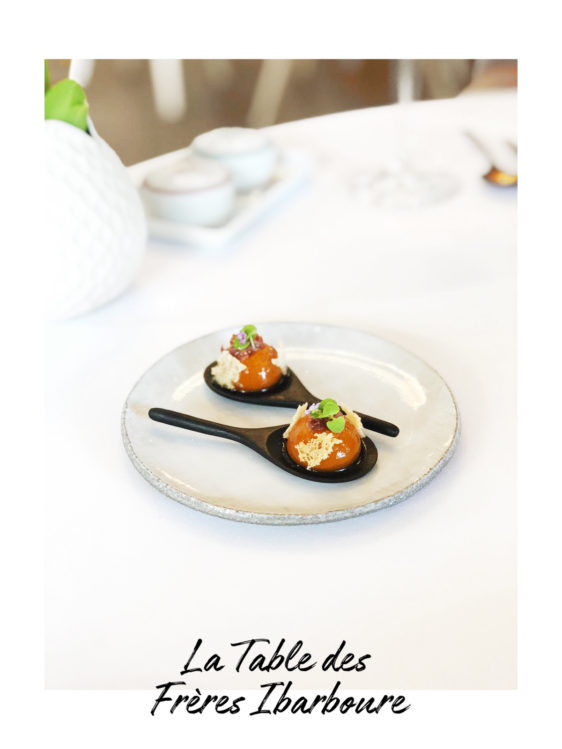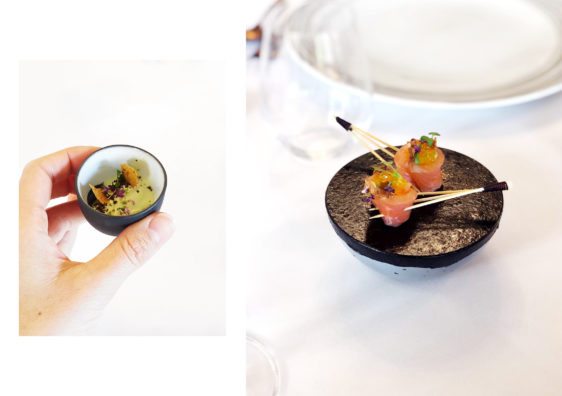 I take you a little beyond Paris today, on the side of the Basque Country, this beautiful green region, which offers many local products that we hasten to bring in our suitcases.
The Table Ibarboure is the only starred restaurant of the region for more than 30 years between Biarritz and Saint-Jean de Luz. A true family institution, it is today the young talented brothers Patrice (pastry chef) and Xabi (salt cuisine) who took over this pretty house nestled in the heights of Bidart, a few steps away from Guéthary. We quickly fall in love in this warm and pleasant place, with its family spirit.
The chefs invite us to a trip between land and sea, a particularity of the Basque Country which offers indeed rich local products (sausages, pigs, …) but also fish and shellfish. From the appetizers, the tone is given: we travel, certainly, but even beyond the region. We are taken to Asia with exotic notes that give the final touch to each dish, like when the cod plays with yuzu, or this homemade smoked trout (melting!) that wraps around a wasabi mayonnaise. The ball of tomato "tourin", a traditional soup of Gascony, explodes in mouth ; the green pea ice cream and arabica coffee is sublime and delicate.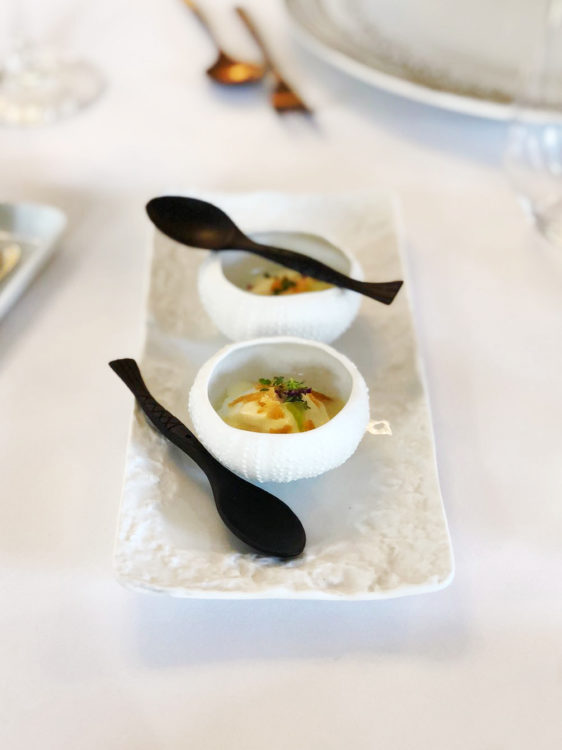 The entrées are creative and each plate is more suprising than the previous one. The bonito – which just got out of the water in Guéthary – subtly blends with miso and raw Arbonne cream, coriander seeds. The langoustine carpaccio is a real masterpiece in itself, its lemon cream is fabulous, black garlic, crispy shellfish chip and pike egg, adorned with garden flowers and puffed rice.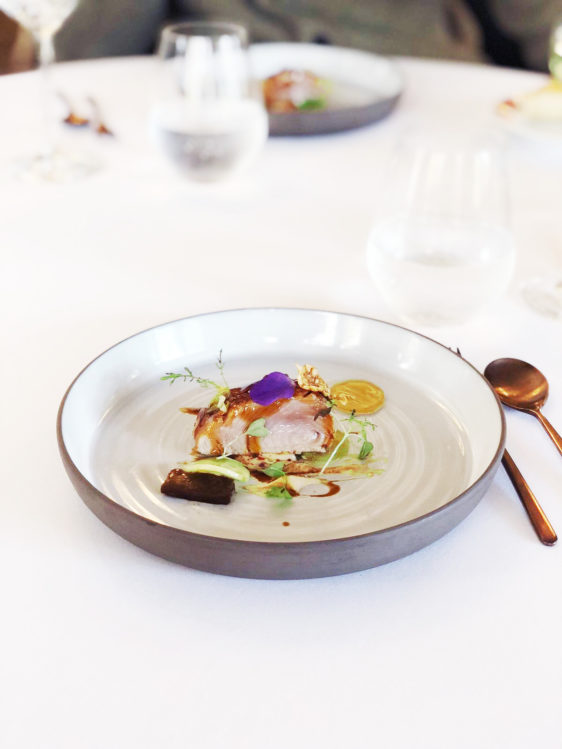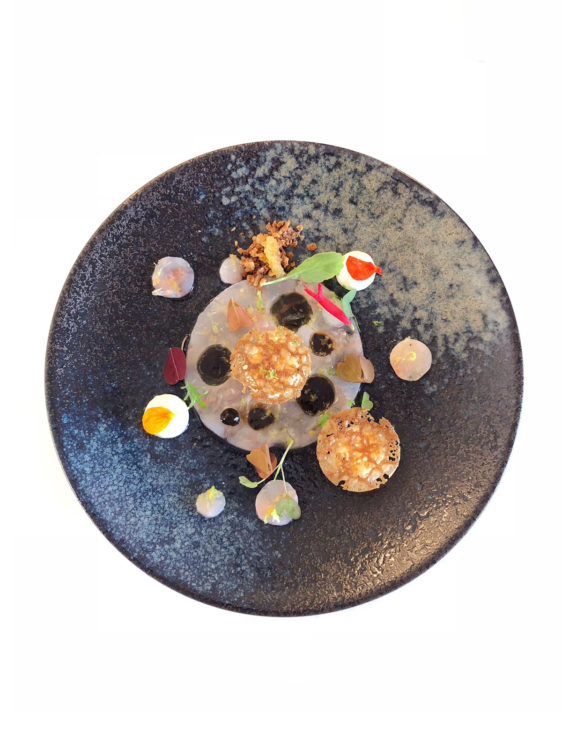 A walk in the woods with this sublime tricolor ravioli (dough with ceps, nature and parsley), and ceps, chanterelles, mushrooms in pickles, foie gras and its perfect quail egg. We continue with the astonishing encounter of the 16-week-old duck and mussels, enhanced by the acidity of a Taggiasche olive and coated with a foie gras sauce.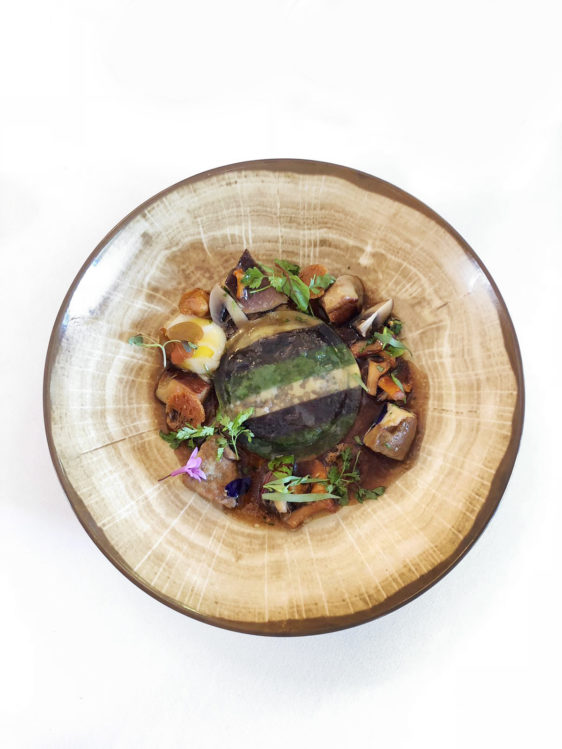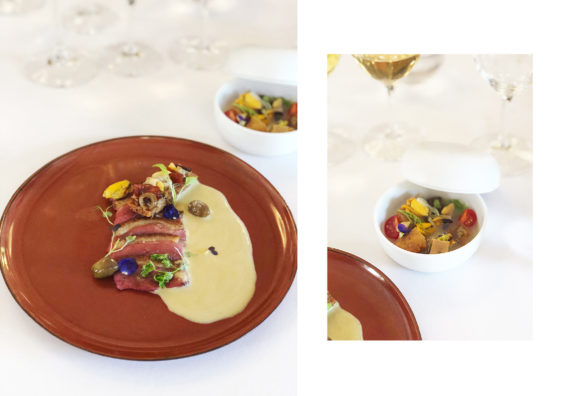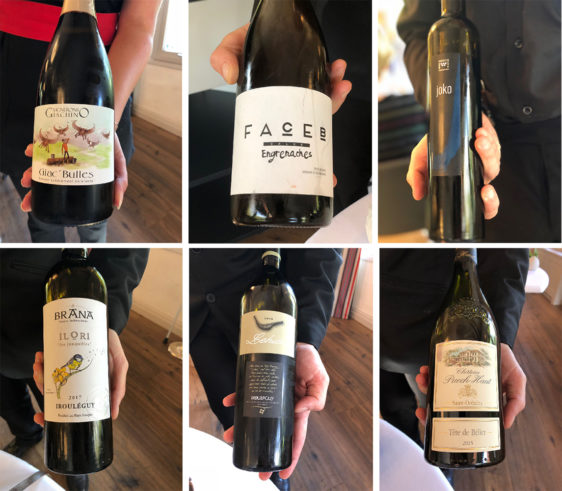 The wines are selected with care and are beautiful discoveries. Some are from the region and are almost all organic and biodynamic, and each bottle has its history, told with passion by the master sommelier.
The desserts are sculptural: the revisited mojito consists of a white chocolate disc, a mango ice cream, and a sparkling combination of pineapple and frosted mint, all topped with pulled sugar and coconut. Speaking of sugar… Pascal Ibarboure's sculptures in sugar and chocolate are breathtaking, you can see them in the different rooms of the cottage. He has just won the prestigious title of Meilleur Ouvrier de France this year, and he deserves it! I appreciate all the more these desserts because they are very poor in sugar, which is to me the ideal way to finish this sumptuous meal; as with the Ghana's chocolate and sesame seed tile, cardamom ice cream.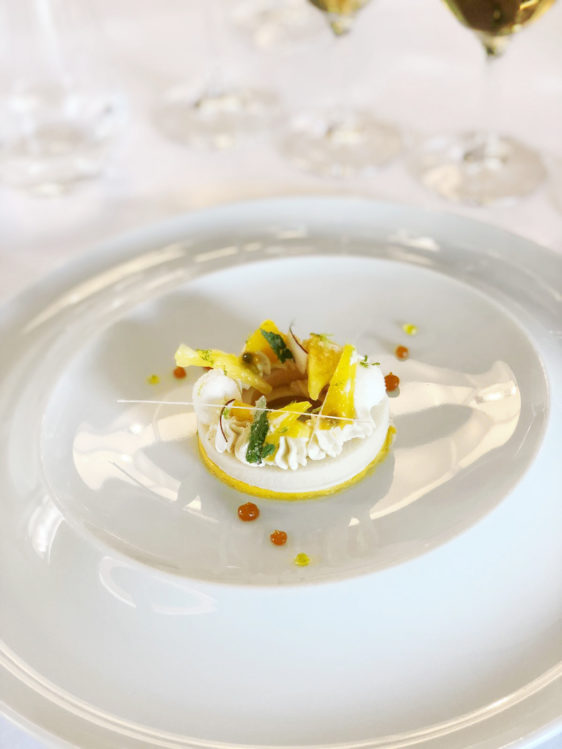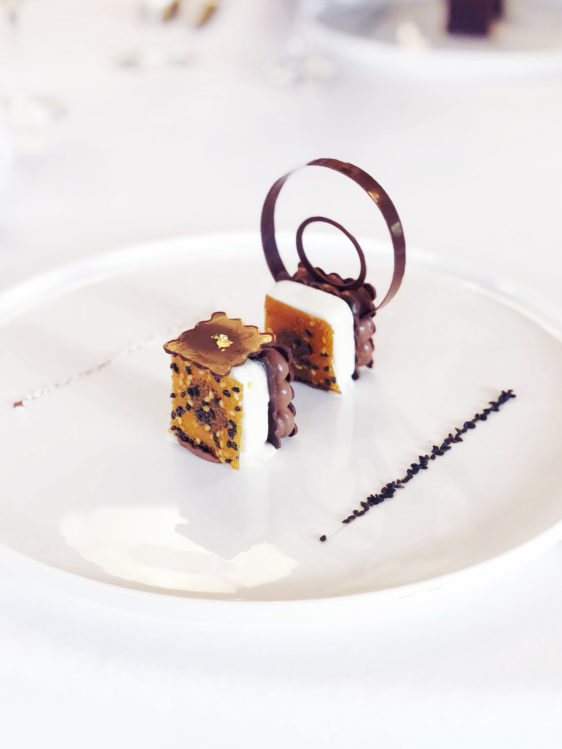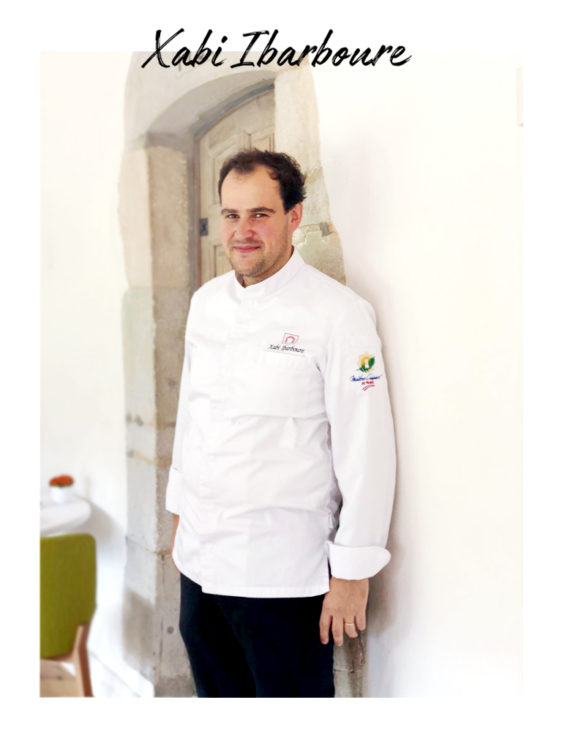 The chef Xabi, without his brother who just came back from the MOF contest
If you are in the Basque Country you must go there, and if you are not there, then you must plan to go!
La Table des Frères Ibarboure
Chemin Ttalienea
64210 Bidart
Open everyday except Mondays and Wednesdays
Lunch menu – 45€
Dinner menu dîner – Tasting 115€ / 5 courses 99€ / 4 courses 82€ / 3 courses 65€