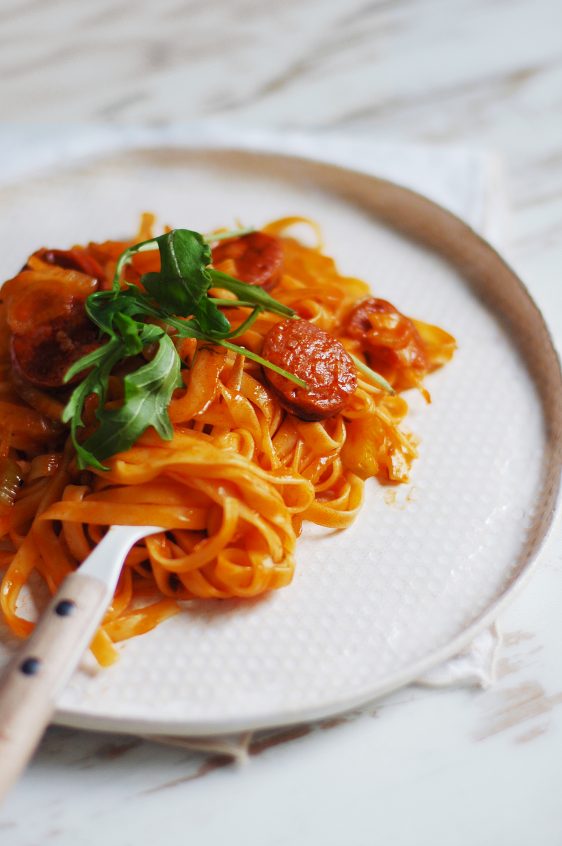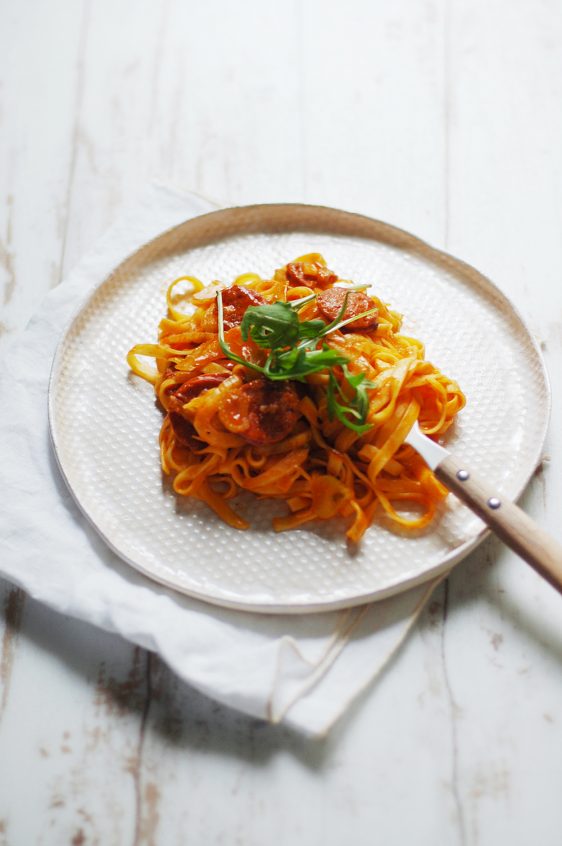 The Ingredients (for 2 persons)
– 1/2 chorizo
– 1 fennel
– 1 teaspoon of fennel seeds
– 500g of tagliatelle (I used the Schär ones gluten-free which I find rather not bad)
– 1 tomato
– 1 tablespoon of tomato concentrate
The Recipe
In a wok, sauté the chorizo cut into thin slices, with the fennel cut into strips as well.
Cook until the chorizo becomes crunchy, then add the diced tomato without its skin, tomato paste and fennel seeds. Add a little water and simmer.
Cook the pasta and add to the sauce, mix.