Bonne Maman asked me to create a Christmas recipe, and nothing makes me think more about Christmas than chestnuts!It's a good thing that Bonne Maman has a delicious chestnut jam in their 
collection
. Like most of my recipes, these molen lava cakes are really easy and quick to make, and no need to say that they are absolutely delicious!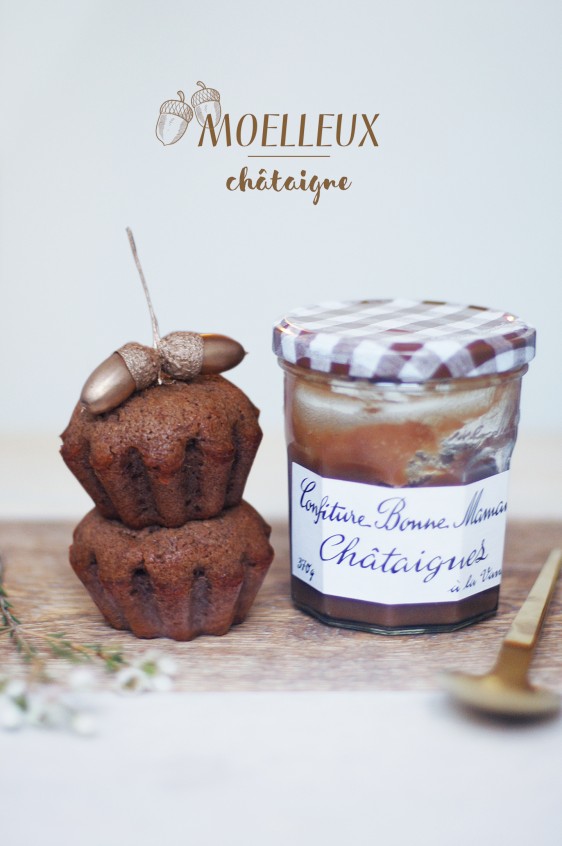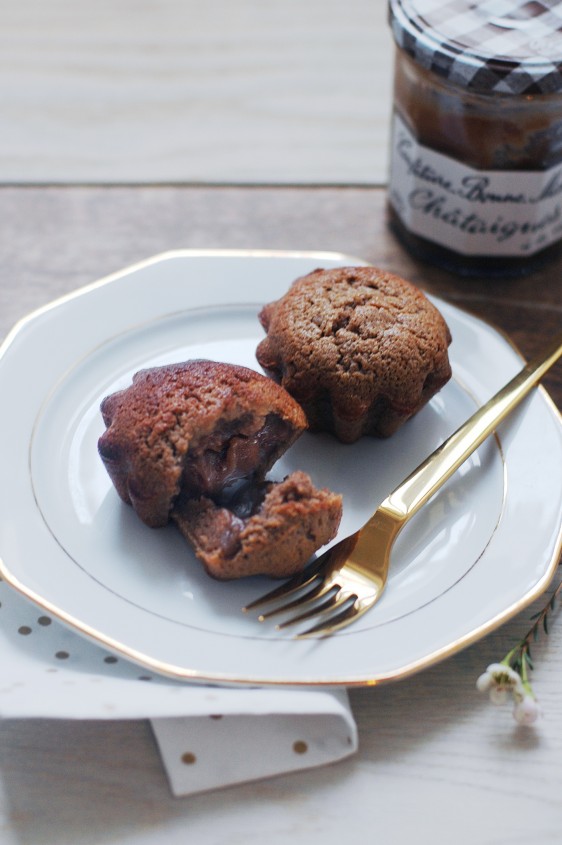 The Ingrédients (for 6 mini cakes)
– 165g of Bonne Maman's chestnut jam
– 65g of butter
– 2 eggs
– 10g flour
– 10g chestnut flour
– 1 pinch of raising powder
The Recipe
Preheat your oven at 210°C.

Mount the egg whites with a pinch of salt.

In a bowl , cut the soft butter into small cubes, then add the chestnut jam. Mix vigorously or beat with an electric whisk.

Then stir in the egg yolks, flour and yeast. Mix well.

Add in the beaten egg whites. Pour into greased cake pans (unless they are made of silicone) and put a teaspoon full of jam on top by pushing slightly (it will fall back to cooking and will become the melting heart !).

Cook for about 15 minutes .