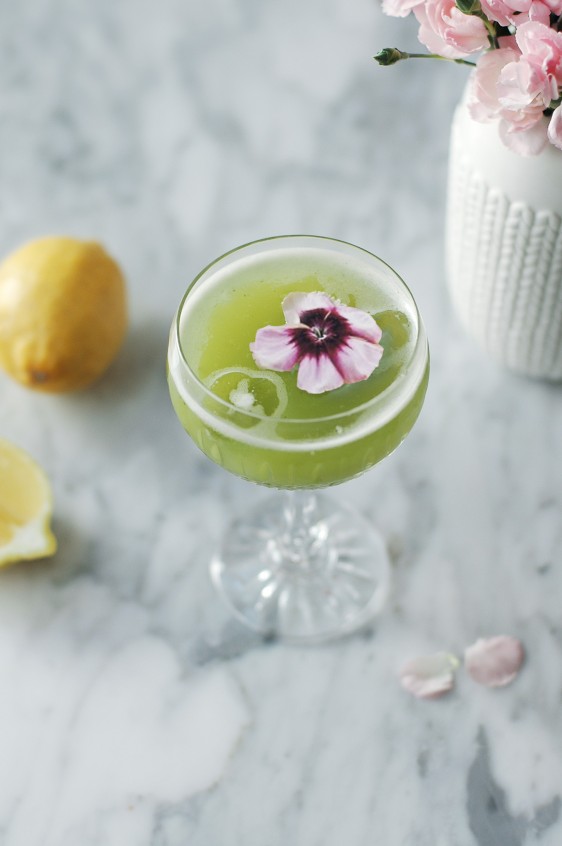 That's it, heat is coming back – to my delight – and here's a super refreshing recipe of a virgin cocktail for the occasion!
The Ingredients ( for 1 glass)
– about fifteen fresh mint leaves
– 1/2 lemon
– 1 tablespoon of sugar or honey
– 1 small piece of ginger
– 33cl of coconut water or 15cl water + 15cl of coconut water
The Recipe
1. Place all ingredients in a blender and mix.
2. Serve chilled with ice, decorate with edible flowers if you have any.