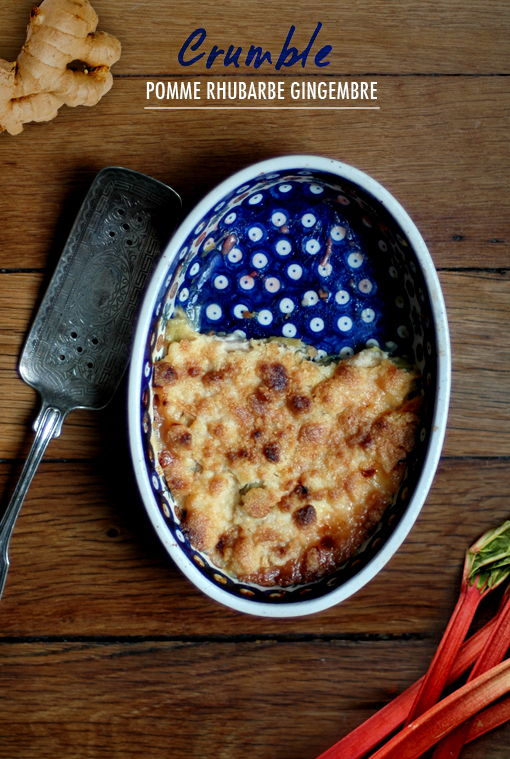 I love crumbles, it's the simplest and quicker recipe on the earth of desserts, and you can put anything you want it… The apple rhubarb ginger combination is gorgeous!

The Ingredients
– 2 apples
– a few stalks of rhubarb
– 1 big piece of fresh ginger
– 150g flour
– 75g salted butter
– 100g sugar
The Recipe
In a bowl, mix the flour with the sugar, then add the butter. Knead it well until it becomes "sandy". 

Wash and peel the rhubarb. Marinate an hour with a little sugar.

Cut the apples into pieces. Grate the ginger.

Butter a mold, pour the apples, the rhubarb cut in strips, and pour the mixture over.

Bake for 35 minutes at thermostat 6 (180°C).