As we are right in the season of rhubarb – I love it – I told myself that I wanted to try something else than my
usual pie
, and associate it with chocolate. The chocolate cake itself was inspired by a recipe by Christophe Felder, and I loved the marriage with the acidity of the fruit. This cake in addition to being delicious has the advantage of being without butter. Furthermore, I used ​​soy cream but of course you can replace it with normal cream.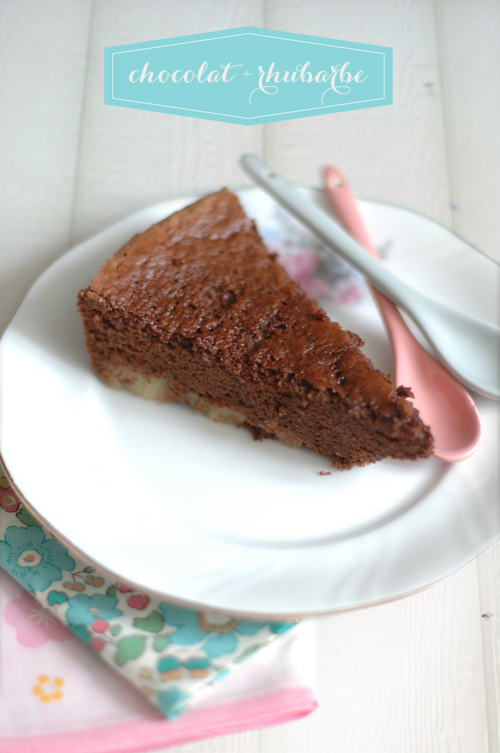 The Ingredients
– 3 stalks of rhubarb
– 4 eggs
– 125g of 60% chocolate
– 10 cl soy cream
– 1 tbsp flour
– 50g ground almonds
– 80g sugar
The Recipe
Preheat oven to 180 ℃.
Melt the chocolate and cream in a saucepan.
In a bowl, mix the egg yolks, flour and almonds with the melted chocolate.
Beat the egg whites with the sugar.
Add them to the mixture.
Clean the rhubarb, cut into cubes and place it in a round pan. Sprinkle lightly with sugar.
Pour the chocolate mixture on top of it and bake for about 30 minutes.