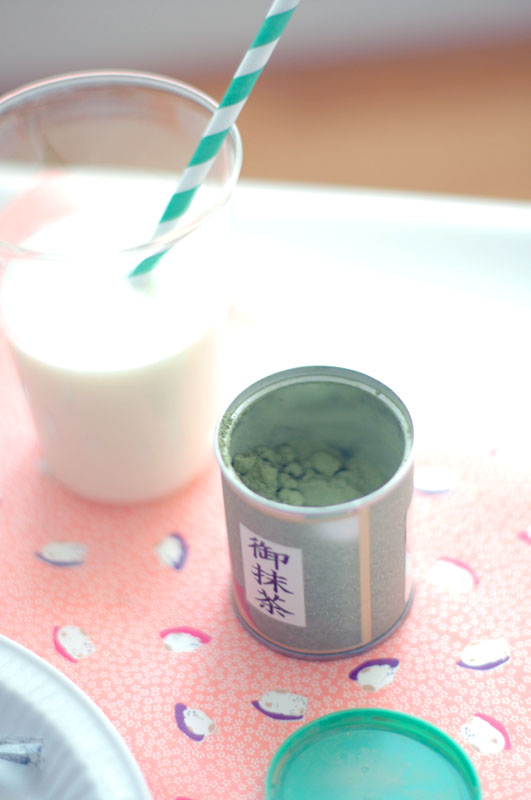 Those improvised soft cookies were delicious, although they didn't have a true cookie texture. I still have to find the perfect recipe, to match
Bob's Kitchen's
incredible green tea+chocolate cookies – they're amazing. Anyway, I thought that the acid cranberries were great with the matcha tea. You can serve them with a
genmaicha
tea (green tea with grilled rice).
– 2 tbs green tea matcha powder
– 150g fresh cranberries
– 125g butter
– 75g sugar
– 50g brown sugar
– 1 ts baking powder
– 1 large pinch of coarse salt
– 2 eggs
– 175g flour
The Recipe
Let your butter soften.
Preheat your oven at T7.
Mix the butter, sugar and brown sugar. Add the baking powder and salt.
Beat the eggs in another bowl and add them to the mixture.
Pour the flour and green tea powder. Add the cranberries and mix delicately.
Put some greaseproof paper onto a baking tray, and form little balls with the paste (not too close to one another because they will spread). Cook for about 6 minutes.