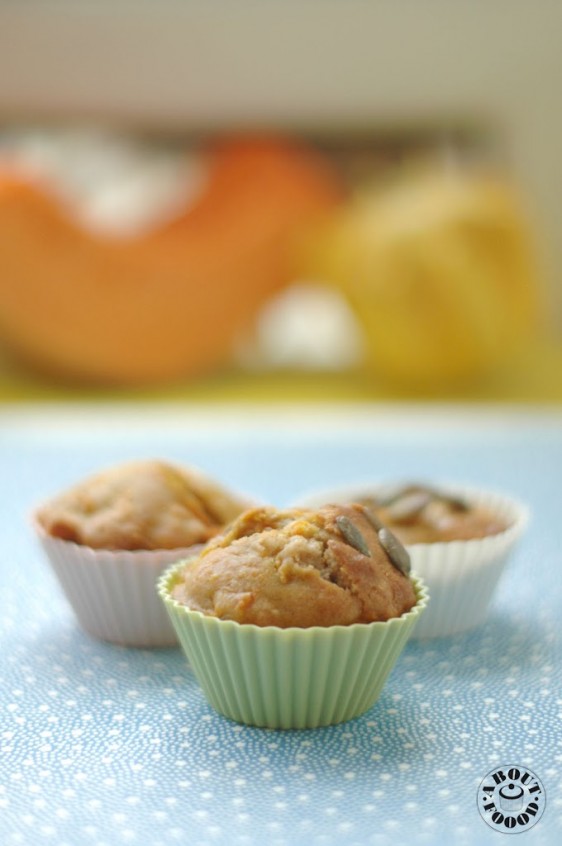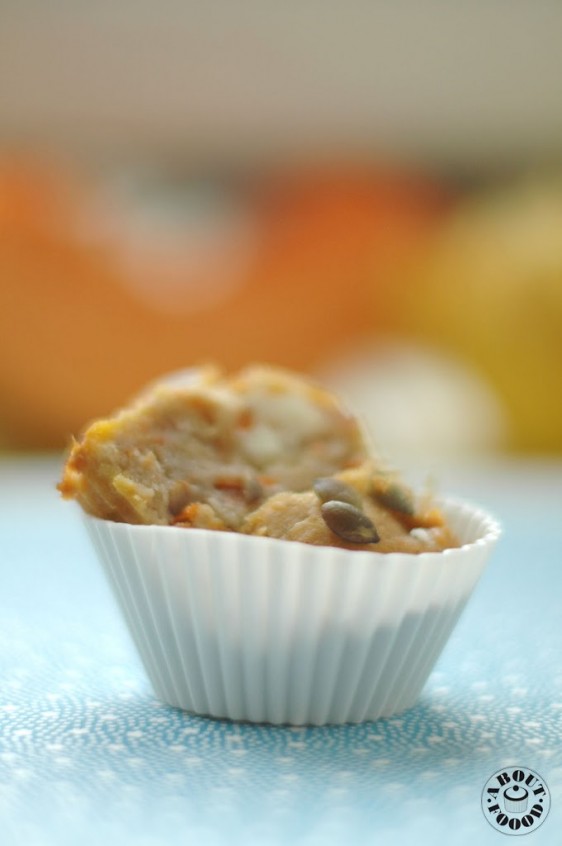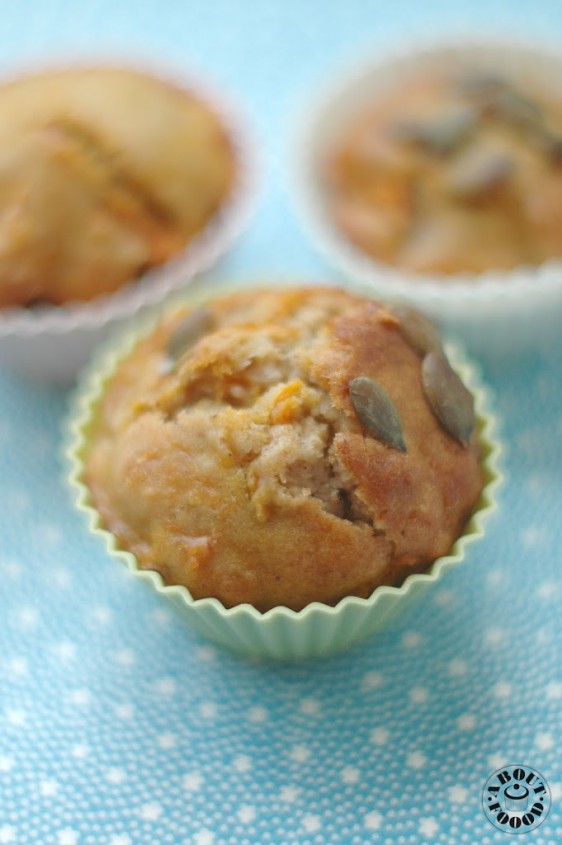 Here a delicious recipe from Bob's Kitchen book, which I received as an avant-première for my birthday this summer. I thought I'd have trouble finding the buttermilk (not as usual as in the United States), but in fact I found it in the supermarket in the fridge near the yoghourts.
The Dry Ingredients (the mesures in cup are approximative…)
– 340g (2,5 cup) flour or half-wheat flour
– 3 teaspoon baking powder
– 150g (1/2 cup) brown sugar
– 1 tablespoon cinnamon
– 1 teaspoon ginger
– 1 teaspoon salt
– 1/2 teaspoon nutmeg
The Liquid Ingredients
– 80ml buttermilk
– 120ml sunflower oil (2,6 oz)
– 2 eggs
– 1 teaspoon vanilla extract
– 400g (0.8 lb) fresh crushed pumpkin (if it's too hard, bake it for 45 min at 180℃ with the skin downside)
– 100g (0.2 lb) cream cheese
Preheat your oven at 210℃ (T7).
Mix the dry ingredients together.
Mix the buttermilk with the oil, eggs and vanilla extract.
Combine the 2 preparations and add the pumpkin wihthout mixing too much.
Fill the muffins molds at half height, put some cream cheese in, then put some paste again.
Bake for 15 to 20 minutes until they're nice and ferm.