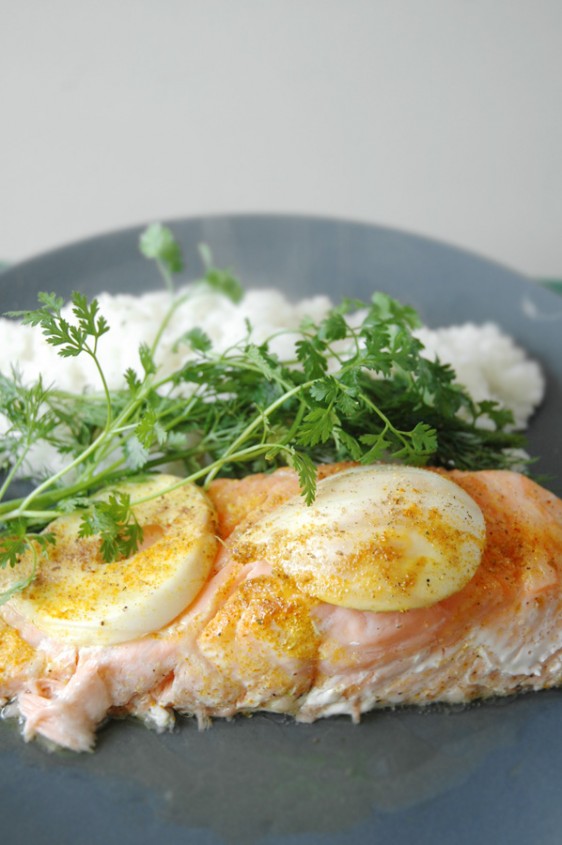 The Recipe

Put your salmon filet in a square of aluminium foil.

Sprinkle with a spoon of curcuma, of cumin, fennel seeds, some salt and pepper, and a dash of lemon juice and olive oil.

You can also add some fennel cut in slices. Fold the foil back on the salmon.

Bake for 15 minutes (bake more if you prefer it well cooked) at 200 degrees.

Serve with fresh dill and chervil.