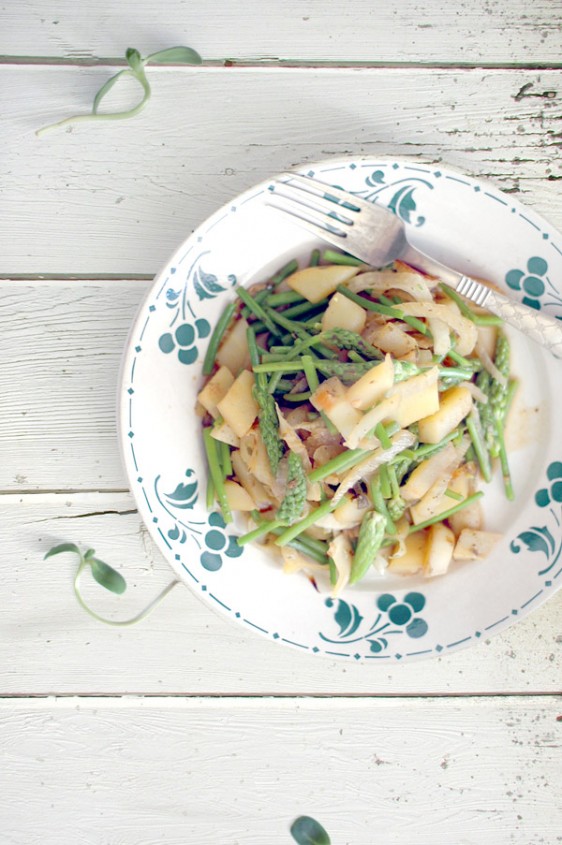 This meal is very easy and perfect so be served with grilled meat or roasted chicken.
The Ingredients
– 1 oignon
– 3 garlic cloves
– a few potatoes
– 1 fennel
– sage
– butter
The Recipe
Brown your oignon, garlic and sage into a piece of butter.
Add the dices of potatoes and cook at medium heat.
Add the fennel cut into thin slices, and when the potatoes are cooked, add the wild asparagus for another few minutes.