Since I've had this wonderful pot, I've found it very pleasing to prepare Sunday meals with it, letting it cook for hours. It's magic, it does all the work.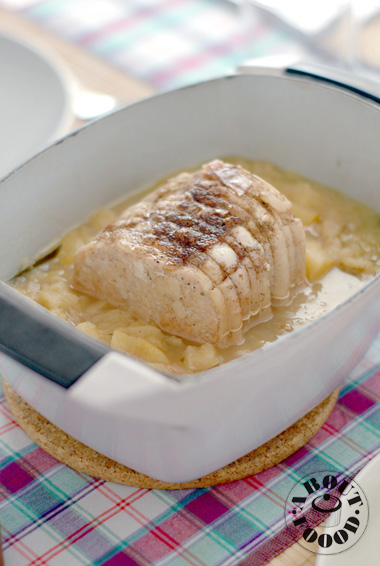 The Ingredients (for 4)
– 1 porc roast (for 4 persons)
– 4 apples such as Boskoop
– 1 apple cider glass
– 1 tbsp cinammon powder
– 1 tbsp cumin powder
– 1 garlic clove
– 1 oignon
The Recipe
Rub the porc with the spices and crushed garlic. Put it in the pot with butter at high temperature.
Low the heat and add the oignon.
Add the cider and the apples in cubes, cover and let it cook for 1h15.